B.C. landlord association disputes UBC eviction study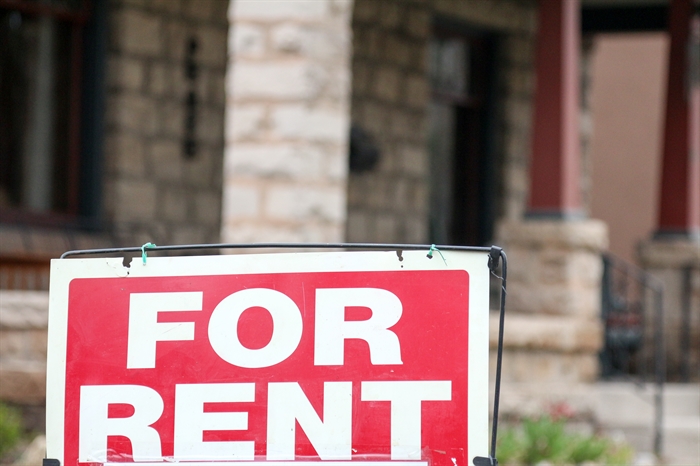 A B.C. landlord association disputes the findings of a recent University of B.C. study to uncover eviction rates across the province.
The UBC study suggests renters in B.C. are evicted twice as often as renters in the rest of the country, but director of operations at LandlordBC, Hunter Boucher, said he believes their definition of evictions led to inaccurate results.
"I believe that report is incorrect and that the actual eviction rate is significantly lower than what has been reported in this study. I saw in some initial media reporting that the study isn't based on court filings or other administrative data. I feel that this is a critical methodological error and significantly impacts the accuracy of the results," Boucher said in an email to iNFOnews.ca. "The extremely broad interpretation of the definition of 'evictions' would have significantly distorted the reality."
While the researchers included what is considered the legal definition of an eviction for their study, they also included situations where a renter was given ample notice to leave ahead of a redevelopment.
Craig Jones, one of the UBC researchers, experienced that type of eviction himself when an apartment he was living in was sold to a developer. The developer made him aware that they would redevelop the property ahead of time and provided incentive to leave, but Jones said it can still be considered an eviction because he, as the renter, had very little choice.
READ MORE: Why not everyone will have rental rate increases limited to 1.5% next year
"There would be no administrative data, so there's a definitional issue with evictions. Within Canadian Housing Survey, that is counted," Jones, who is the research coordinator for UBC's Balance Supply of Housing Research Cluster.
The team of researchers first set out to study evictions across the country using the Canada Mortgage and Housing Corporation survey statistics, but the results were much more damning upon the province of B.C. once the data was compiled.
The study examined data from a 2018 survey where they found 10.6% of renters who had moved in the previous five years were evicted. Those statistics were followed by Prince Edward Island at 6.8%, and even Ontario was fourth at 6.3%.
"When I saw that, I was kind of shocked — gobsmacked," Craig Jones said.
Jones joined UBC Okanagan assistant economics professor Dr. Andrea Craig and project lead Silas Xuereb to conduct the study.
When they started, they had little expectations regarding where most evictions were occurring. Instead, they saw a lack of research on the topic in Canada and set out to survey rental statistics across the country.
The study found that in Metro Vancouver, which accounts for 58% of rental households in B.C., the eviction rate was 10.5% and mostly occurred in suburban areas like Port Coquitlam and Maple Ridge, rather than the city centre.
Due to sample sizes and privacy concerns set out by Statistics Canada, Jones said focusing eviction statistics on municipalities outside of Metro Vancouver could not be done. However, because the eviction rates between Metro Vancouver and the entire province are so similar, it could be inferred that renters are being evicted at much the same rate in most other urban areas across B.C.
"Being a student and renter in Vancouver several years ago, experiencing two evictions in a five year period was rough. Both were renovictions," Jones said. "Both were completely gutted after I moved out."
READ MORE: B.C. realtor hit with a one year suspension and $150,000 in costs
In his first "renoviction," a practice banned by the province, the landlord told Jones that a relative was going to move into the suite, but Jones came to learn months later that the entire place was renovated. He took it to the Residential Tenancy Branch, where they determined Jones was evicted in bad faith.
Boucher hasn't yet fully read the study, but he told iNFOnews.ca that he would be reviewing the study while keeping in mind the "extremely broad interpretation" of an eviction.
"Our members are committed to successful tenancies and evicting a tenant is an action of last resort. Fortunately, here in B.C., we have robust legislation that clearly defines the process to ensure tenants are provided adequate notice and protections while ensuring that the rights of landlords are equally protected too," Boucher said.
While the data set comes from a 2018 survey, challenges for renters have continued for B.C. renters in 2021.
Despite a provincial rent freeze due to the COVID-19 pandemic, rent prices in Kelowna, for example, rose by 5.6% from June 2020 to June 2021, according to PadMapper.com.
According to Zumper, Kelowna is now the fifth most expensive city in Canada to rent. Their studies record the median rental rate for one bedroom suites to be $1,600 per month and $2,080 for a two bedroom.
In the Thompson-Okanagan, Kelowna is the only city included on Zumper and PadMapper reports.
The rent freeze is set to end on Jan. 1, 2022, and landlords are permitted to raise their prices by 1.5%.
Dr. Craig said that it's important for this data to be available in order to better understand what renters are facing in B.C.
READ MORE: Cost of renting in Kelowna has doubled in just five years
"I think this really points to the need to continue to collect data. This study was the first of its kind," Dr. Craig said. "Most people know someone who has been forced to move. There's all these anecdotes of friends of friends, anecdotes in the news, but how many people are actually affected? It's a large number."
She added that the study does not look at any particular reason for evictions to occur. Instead, the researchers purely studied the rate of eviction across the province, but the results have her looking forward to researching the topic further.
There's multiple different reasons a renter may be evicted and renovictions are just one. Another could be because owners see an opportunity to sell their property as real estate prices rise.
Real estate prices in Kelowna, for example, rose in August to an average of $961,800 for a single family home. That's nearly 35% above the same month in 2020.
Real estate associations have explained the real estate spike as being caused by a lack of housing supply, and Boucher told iNFOnews.ca on Sept. 12 that the same reason has caused a rise in rental prices.
---
To contact a reporter for this story, email Levi Landry or call 250-819-3723 or email the editor. You can also submit photos, videos or news tips to the newsroom and be entered to win a monthly prize draw.
We welcome your comments and opinions on our stories but play nice. We won't censor or delete comments unless they contain off-topic statements or links, unnecessary vulgarity, false facts, spam or obviously fake profiles. If you have any concerns about what you see in comments, email the editor in the link above.
News from © iNFOnews, 2021