Why not everyone will have rental rate increases limited to 1.5% next year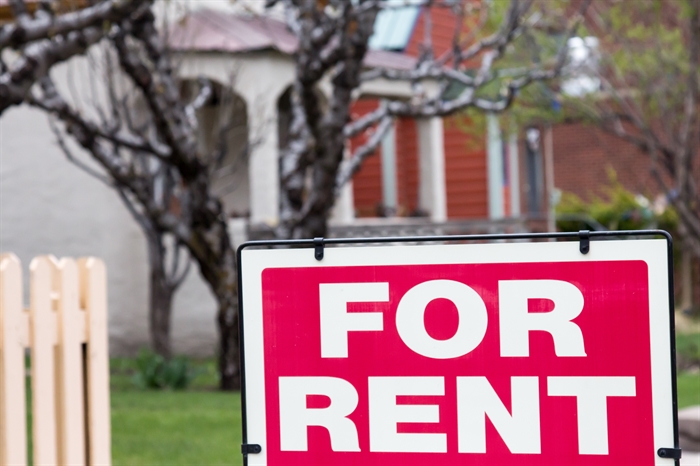 The Government of B.C. will lift its freeze on residential rental rate increases at the end of the year and allow a maximum of a 1.5% increase effective Jan. 1, 2022.
That does not sit well with landlords who have increasing expenses but, they do have a new tool to hike rents higher if they do major work on their buildings.
"The 1.5%, we consider that to be inadequate," Hunter Boucher, director of operations for LandlordBC told iNFOnews.ca. "We're lobbying to ensure that our costs can be considered in a more meaningful way and if our costs can be reduced."
Rent increases were frozen because of COVID-19 so there have been no increases allowed since early last year.
Since 2018, the government has used the Consumer Price Index to set the maximum rent increase in the province. But that's based on a basket of goods that includes things like food and beverages.
It does not take into account the cost of materials and labour for repairs and maintenance, nor taxes or insurance, Boucher noted.
Insurance is a major cost factor because rates have jumped for landlords just as they have for stratas. So LandlordBC is trying to change both the way the caps are calculated and the insurance rates.
READ MORE: Maintenance is the key to avoiding skyrocketing insurance fees in Kamloops and the Okanagan
The new tool they have to get the cap lifted is to do major structural repairs, such as replacing roofs, boilers or working on elevators. Making buildings more energy efficient, reducing greenhouse gas emissions and improving security also quality.
But, first, they have to apply to the Residential Tenancy Branch for the cap to be raised and tenants have an opportunity to have a say.
This process just came into effect on July 1 so it will take some months to determine if it's being used much, Boucher said.
The province has also banned "renovictions" where landlords used to be able to evict tenants if they want to renovate.
Boucher said that's actually a good thing for landlords, as well as tenants.
"Landlords have the ability to end tenancies to conduct significant repairs or renovations," he said. "Unfortunately, it has been abused in the past and the legislation was rather vague on what constituted appropriate renovations or repairs that allowed tenants to be evicted."
That meant, when landlords served the required four month's eviction notice, the tenants had the right to appeal.
Now, landlords have to apply to the Residential Tenancy Branch for permission to evict. A hearing will be held, which includes input from tenants. If the evictions are allowed, tenants will then get four months' notice.
While it may take longer to get the renovations or repairs started, the landlords avoid the uncertainty of challenges from tenants.
Boucher doesn't believe the rental cap has had much of an impact on landlords trying to convert their buildings to stratas.
But, he has noticed developers being more hesitant to build new rental units.
"That's a problem because we are, across this province, in a rental housing crisis," Boucher said. "While not the only solution, the most significant part of the solution is building new rental housing so we need an environment where that's something developers want to do."
And, it's new construction that plays a large part in driving up the average rental rates in the Province.
While there was a freeze on rent increases during COVID, the average rent for a one-bedroom apartment in Kelowna went up 5.6 per cent from June 2020 to June 2021, according to PadMapper.com. Kelowna is the only Interior city it tracks.
READ MORE: Cost of renting in Kelowna has doubled in just five years
That was driven largely by new construction coming on line at higher prices.
"When you look at rental rates in a community, that's generally reflective of new tenancies," Boucher said. "In any smallish community — smaller than Vancouver — any increase in rental stock can have a big impact."
The other factor is that landlords can boost their rents by as much as they like when a tenant moves out.
---
To contact a reporter for this story, email Rob Munro or call 250-808-0143 or email the editor. You can also submit photos, videos or news tips to the newsroom and be entered to win a monthly prize draw.
We welcome your comments and opinions on our stories but play nice. We won't censor or delete comments unless they contain off-topic statements or links, unnecessary vulgarity, false facts, spam or obviously fake profiles. If you have any concerns about what you see in comments, email the editor in the link above.
News from © iNFOnews, 2021