Uncanny: Pandemic shopping fever sees canning supplies wiped out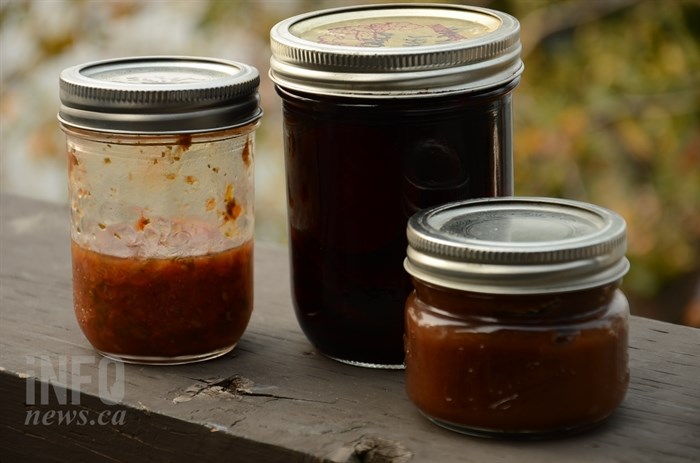 In the 20 plus years Orest Sworak has worked at the well-known Vernon homeware store, Scattered Goods, he's never seen a run on canning supplies. Right now the store is getting about 40 to 50 calls a day asking what canning supplies they have in stock.
"I'm getting two or three calls every half hour," Sworak told iNFOnews.ca. "This is the first year I've ever seen it."
While Sworak says he has some jars in stock, they're on the smaller side and he only has a few left.
North of Vernon, the popular Swan Lake Nursery tells much the same tale. While they have bulk fruit and vegetables for sale ready to be canned, they're all out of jars and lids but are receiving plenty of phone calls requesting them.
Even with their bigger buying power, the big box stores are in much the same situation. A staff member at Walmart said the store has just got a few in this week but didn't think they'd last long. Canadian Tire in Vernon did confirm they had 500 millilitres and 1.9-litre jars in stock, but as they were getting 30 to 40 calls a day from people asking about supplies, they probably won't be on the shelf too long either.
Canning supplies can now add itself to a long list of pandemic shortages, which started with toilet paper and went onto include everything from hot tubs to speed boats.
READ MORE: 'My whole life has been in apples:' Davison Orchards from humble beginning to busy tourist spot
Tamra Davison from Davison Orchards Country Village said she has seen canning become more popular over the last few years.
"(Canning) has been something our family has done for decades, it's nothing new for us, but we have noticed a trend even in younger people wanting to learn to can," Davison said. "It's something we've done and promoted because it's really the only way you can eat local year-round."
The orchard has also been getting endless calls with people searching for jars and lids.
After decades of promoting canning, Davison said the uptick in interest is good to see.
"We're excited about it because what that means is more people will eat local, year-round, it's all good," she said.
As the orchard put its order it months ago, and buys canning supplies by the pallet load, Davison didn't think they'd be affected by the shortage. They also won't start canning until the winter.
However, for those who simply can't find the supplies, there are other alternatives.
Salmon Arm resident Bert Revel has been canning for over 50 years and has won numerous awards for his fruit and vegetables at the Salmon Arm Fall Fair. Revel recommends freezing fruit and vegetables as a good alternative to canning.
There are different techniques depending on the fruit or vegetable – beans need blanching for a few minutes before freezing, tomatoes have their top core cut out. Revel said to place the produce on wax paper on a baking sheet and then put it in the freezer. Once frozen the produce can be transferred to bags in the freezer and won't stick together.
While it won't last as long as canning, it still keeps for a decent length of time.
"If you want to keep them at peak taste, you want to use them within six months," Revel recommends.
So while freezing may seem like a solid alternative to canning it may still have its own barriers.
Davison said she tried to buy a new freezer recently and found they were all sold out.
---
To contact a reporter for this story, email Ben Bulmer or call (250) 309-5230 or email the editor. You can also submit photos, videos or news tips to the newsroom and be entered to win a monthly prize draw.
We welcome your comments and opinions on our stories but play nice. We won't censor or delete comments unless they contain off-topic statements or links, unnecessary vulgarity, false facts, spam or obviously fake profiles. If you have any concerns about what you see in comments, email the editor in the link above.
News from © iNFOnews, 2020