Take the plunge and start living the Okanagan way
If you don't move to the Okanagan for the lifestyle, you'll surely settle here for the wine, farm and food culture.
Bidding farewell to the traffic jams and hectic pace of daily life in the big city and welcoming lakeside or hillside living is appealing to a growing number of families and empty nesters.
Rachelle Moulton, Realtor at Sage Executive Group Real Estate in Kelowna and owner of Rachelle Moulton Personal Real Estate Corporation, says the Okanagan sells itself to potential newcomers.
"There's something about the Okanagan, that small town feeling, even in Kelowna. It doesn't have that big city formality here. You can create a lifestyle," says Moulton.
Many of those who settle here have come at some point for the weather, be it the sunshine or the incredible snow, but stay for the lifestyle they've discovered upon visiting.
Moulton recalls the time 15 years ago that she came to visit the Okanagan. While enjoying time on the beach one morning she noticed a man playing with his children during what would typically be a work day for most. The father asked Moulton if she would keep an eye on his kids for a few moments. When he returned, he was dressed in his suit ready for work. This image of work life balance is what cemented Moulton's family's decision to put down their roots here.
"Your life changes when you live here. You discover new things and you end up biking and paddle boarding. There's the discovery of easily accessible fresh produce, wine and ciders."
The dozens of public beaches that dot the shoreline from Vernon to Osoyoos, the mountain bike and hiking trails, skiing, snowshoeing and endless restaurants make you feel like you're on holiday every day.
The setting, activities and people of the region, along with the investment opportunities - whether it be real estate, agriculture or tourism - are also draws. Life is just a little bit slower in the Okanagan.
Though lake front and lake view home prices are not low, in comparison to our Lower Mainland neighbours the region is affordable considering the rewards of living here. When you couple that with far less commuter time and close to 2,000 hours of sunshine a year how can you not want to live here year-round.
Despite people thinking that living in the Okanagan comes with a "sunshine tax," the cost of living is often lower as there is a shift in lifestyle. In a city, the commute is longer taking time away from family and costing more in fuel. There is also more time and money spent on shopping and extras, whereas in the Okanagan there is more time spent outdoors and visiting friends.
Moulton says there are also those who have made the move to the Okanagan that are snowbirds who travel south for the cooler Okanagan months, then spend the spring and summer on the water and in the wineries here at home.
Though Kelowna is the largest city in the Okanagan Valley, close to 195,000, there are dozens of smaller cities north and south of the hub that offer equally enticing lifestyles. With the cities linked by the highway, it's no effort to travel to neighbouring areas for the day or even a weekend.
"There is something so amazing and calming looking out at the view of the vineyards or the lake. It's a different way of life," says Moulton.
Visit Moulton's web site or call to find out more about the Okanagan's real estate environment.
Sponsored By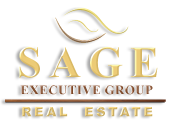 ---
To contact our events coordinator, email Stacy Pavlov or email the editor. You can also submit photos, videos or news tips to the newsroom and be entered to win a monthly prize draw.
We welcome your comments and opinions on our stories but play nice. We won't censor or delete comments unless they contain off-topic statements or links, unnecessary vulgarity, false facts, spam or obviously fake profiles. If you have any concerns about what you see in comments, email the editor in the link above.
News from © iNFOnews, 2019