Happy New Year quotes and toasts to share around the table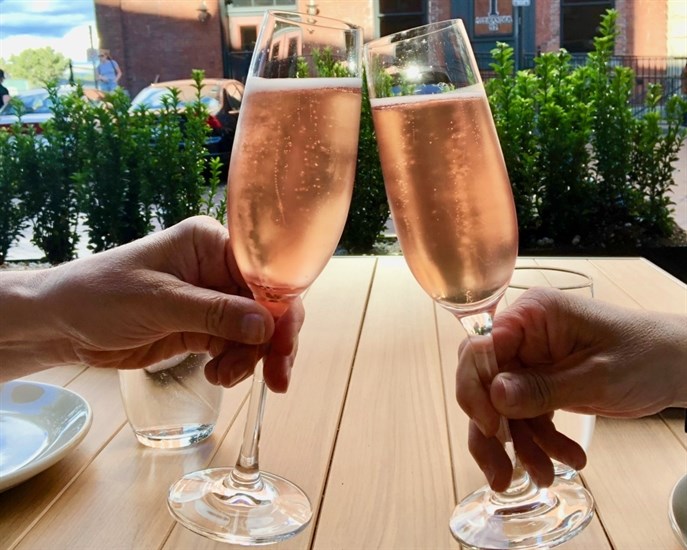 2020 sounds like a good luck number. The Chinese zodiac says the main zodiac element is metal and the animal sign is rat making 2020 the Year of the Metal Rat.
It may sound like a heavy metal band but the meaning is all positive.
To help hone your 2020 vision, take in some of these wise words from some of our world's greatest minds. It's fun to print them out and roll them up scroll style to leave at for each place setting at your New Year's Eve table for guests to read during dinner.
Or, if you are planning a cocktail party, you can just pass them around or have them draw from a basket. Wishing you all a wonderful year ahead filled with great love, new wisdom and peace. Cheers!
"You are never too old to set another goal or to dream a new dream." - C.S. Lewis
"May good and faithful friends be yours, wherever you may roam." - Irish Blessing
"When I started counting my blessings, my whole life turned around. This year, I challenge you to start each day by writing down one thing you're grateful for."- Willie Nelson
"For last year's words belong to last year's language. And next year's words await another voice. And to make an end is to make a beginning." - T.S. Eliot
"You're a shining star, no matter who you are. Shining bright to see, what you can truly be." - Earth, Wind & Fire
"The secret of change is to focus all of your energy, not on fighting the old, but on building the new." - Dan Millman, Way Of The Peaceful Warrior: A Book That Changes Lives
"Tomorrow is the first blank page of a 365-page book. Write a good one." - Brad Paisley
"After a good dinner one can forgive anybody, even one's own relations. So let's feast and have a hefty dose of bubbly. Sounds like it's the easiest way to start the new year with a nice, clean slate—and, I don't know about you, but I'm good with that!" - Oscar Wilde
"It is not in the stars to hold our destiny but in ourselves." - William Shakespeare
"Write it on your heart that every day is the best day in the year." - Ralph Waldo Emerson
"A winner is a dreamer who never gives up." - Nelson Mandela
"You don't have to see the whole staircase, just take the first step." - Martin Luther King
"If you're always trying to be normal you will never know how amazing you can be." - Maya Angelou
"No! Try not! Do or do not, there is no try." - Yoda
"A lion doesn't concern himself with the opinions of a sheep."- Tywin Lannister
"As we go through life, we're piling on deeper and deeper layers of consciousness, which leads to a greater capacity to take multiple perspectives. It's a little like the many layers of dessert piled on Miss Piggy's plate at an all-you-can-eat buffet. Only with this, it's less carbs and more nutrition." – Kermit the Frog
"A tavola non si invecchia ma." An Italian saying translated: At the table no one grows old.
"Life is not measured by the number of breaths you take but by the moments that take your breath away."- Maya Angelou
"Don't you know yet? It is your light that lights the worlds." Rumi
"You only live once, but if you do it right, once is enough." - Mae West
"In order to be irreplaceable, one must always be different." Coco Chanel
"When they go low we go high." – Michelle Obama
"Promise me you'll always remember: You're braver than you believe, and stronger than you seem, and smarter than you think." – Winnie the Pooh
---
We welcome your comments and opinions on our stories but play nice. We won't censor or delete comments unless they contain off-topic statements or links, unnecessary vulgarity, false facts, spam or obviously fake profiles. If you have any concerns about what you see in comments, email the editor.
News from © iNFOnews, 2019