Canneries had a short but vital heyday in Kamloops, Okanagan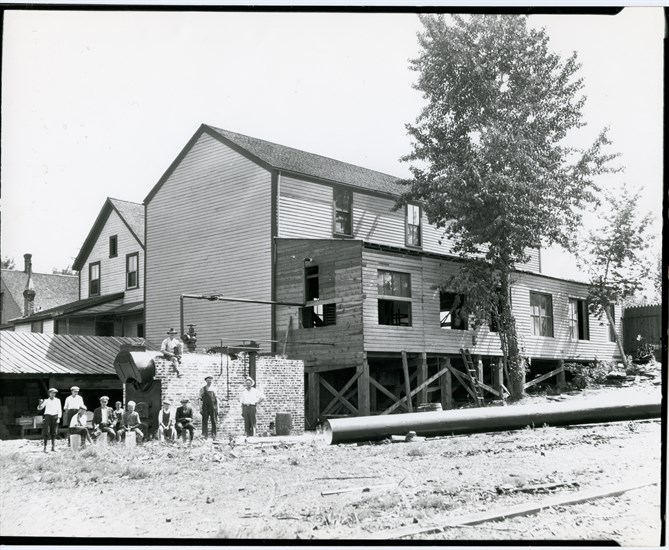 When you think of agriculture in Kamloops, the mind turns to hay and cattle.
That makes sense because, according to Venture Kamloops, the beef and dairy industries, along with supporting crops, now accounts for 85-90% of agricultural acreage in the area, whereas in the Okanagan, fruit has long been king.
But there was a time when canneries sprung up in both regions to preserve fresh grown vegetables.
In the Kamloops area, vegetable growing started with the Hudson's Bay Company forts establishing farms to grow their own food in the early 1800s.
With the arrival of the Canadian Pacific Railway in 1885, Kamloops became a major transportation hub, growing from a few hundred residents to 4,000 in 1914.
READ MORE: Harper Ranch battled with 'Kamloops First Nation' before amassing land holdings
Among the new residents were farmers who planted orchards in Walhachin, west of Kamloops.
"It was common practice among orchardists to grow tomatoes and other vegetables between the rows of apple trees in order to have another source of income while waiting for the trees to mature or for the fruit to ripen," says a research report called 'The Kamloops Canneries: The Rise and Fall of a Local Industry, 1913-1990' by John Stewart. "These developments resulted in a more diversified agricultural sector in the Kamloops region."
That led to the opening of the region's first cannery in Walhachin in 1913, followed by a small cannery in Kamloops in 1915.
In 1920, local Kamloops businessmen bought the Walhachin equipment and started up the much larger Kamloops Cannery with Charles Bickford as manager.
"The Kamloops Cannery did well, supplying the local market as well as exporting to Calgary and Vancouver," the report says. "Annual production by 1924 was 75,000 cases and, besides tomatoes, included beans and pumpkins."
The cannery went through a couple of ownership changes with Bickford buying it in 1929 and running it until he sold it to Royal City Canners in 1944.
It closed in 1958.
Other canneries in the area also closed in the 1950s, including Lillooet in 1954 and Ashcroft in 1959.
READ MORE: The long history of paddle wheelers between Kamloops and Enderby
In the Okanagan, Bulmans Limited Canned Goods made Vernon the "epicentre of canning and dehydrating" according to an article written by Gwyn Evans, head of archives for the Museum and Archives of Vernon.
Thomas Bulman and his son ran the Cloverdale Ranch near Kelowna starting in 1916 and, after a bumper crop, installed a dehydrator to reduce food waste.
That was such a success that, by 1926, they relocated to 37 Avenue in Vernon, next to where the Civic Arena later stood, and focused on dehydrating rather than growing.
"The dehydrating of apples was a fantastic venture as it diverted up to two tons of imperfect fruit that would usually have been wasted," Evans wrote, citing a Feb. 17, 1927 Vernon News article. "In fact, the operation was careful to use every part of the apple—the flesh was dehydrated, the skins used for juicing, the cores used in vinegar-making, the pectin used for jam and the residue used to make strawberry root weevil bait."
Two years later the plant burned down but, when it was rebuilt in 1929, it included a cannery operation for "everything from asparagus to beans, beets, cabbage, onions, pumpkin, spinach, tomatoes, black currants, greengage and imperial plums and, of course, apples," Evans wrote.
During World War II it ran 24 hours a day providing for the British Food Mission.
It scaled back in the 1960s when the demand for dried vegetables decreased but continued to process tomatoes until 1978 when it closed in the face of competition from California. The facility was sold but burned down two years later.
These were not the only two canneries in the region but were two of the biggest and most successful ones.
There are a couple of key reasons the canneries have disappeared from the local scene.
Traditionally, canneries were built near to where the vegetables were grown.
"After World War II the development of refrigeration technology for trucking and railways had two serious effects on the canning industry," the Kamloops Canneries report says. "It was possible now to ship tomatoes from the fields to distant canneries as well as to ship fresh vegetables from growers to distant consumer markets.
"This meant that growers in the United States and Mexico could ship fresh produce, year round, to British Columbia retailers, which meant a decline in the market share for canned vegetables."
Weather didn't help.
The winter of 1949-50, for example, wiped out 75% of the apple trees in the Brocklehurst area of Kamloops and contributed to the demise of many market farms.
By 1961, the acreage devoted to commercial vegetable growing fell to 238 acres from 876 a decade early, according to a history of agriculture on the City of Kamloops website.
READ MORE: The Okanagan could grow most of its own food and still have room for wine
The canneries were also established on a somewhat shaky financial structure.
"The three basic economic factors of capital, labour and markets need to be considered in an analysis of the canning industry in Kamloops," the report says. "In the case of capital, two things are immediately apparent. The first is that the canneries were begun by local entrepreneurs with locally raised capital.
"Also apparent is the fact that vegetable canneries, like salmon canneries on the coast, were relatively inexpensive to start up. What this meant was that canneries remained small and the industry as a whole, lacking economies of scale, remained inefficient and unproductive."
While Canadian companies did buy up some of the Kamloops canneries, those were still small-scale, usually locally financed, operations.
"As with manufacturing industries in British Columbia, agriculture arose largely in response to local needs, to supply the food requirements of labour attracted to the development of staples industries," the report says. "A growing population, while supplying a market for food products, has put pressure on surrounding farm lands and has helped push up land prices, which in turn has added to agricultural costs.
"This, combined with a short growing season, high labour costs, and the lack of economies of scale, has made the growing of vegetable crops in British Columbia inefficient and unproductive compared to potential competitors in the western United States.
"By the 1970s, the canned food market was dominated by large, often international, conglomerates and large retail chains with their own house brands."
That has resulted in the demise of Kamloops and Okanagan commercial cannery operations although there is still a dedicated core of farmers growing vegetables in the region.
---
To contact a reporter for this story, email Rob Munro or call 250-808-0143 or email the editor. You can also submit photos, videos or news tips to the newsroom and be entered to win a monthly prize draw.
We welcome your comments and opinions on our stories but play nice. We won't censor or delete comments unless they contain off-topic statements or links, unnecessary vulgarity, false facts, spam or obviously fake profiles. If you have any concerns about what you see in comments, email the editor in the link above. SUBSCRIBE to our awesome newsletter here.
News from © iNFOnews, 2023