Ultra-rich 'market movers' shaping Okanagan, Kamloops real estate markets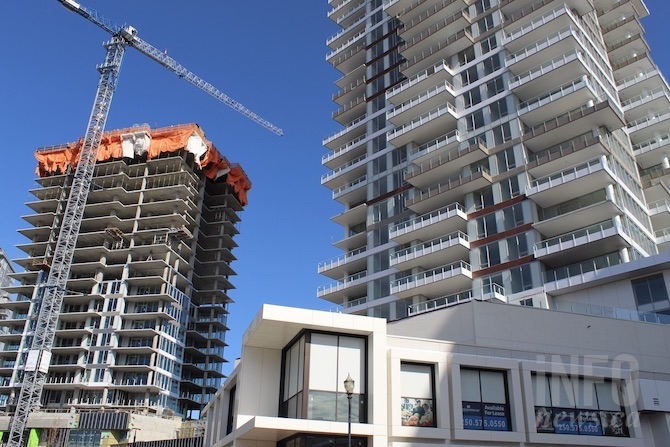 We all know what's happened to the real estate market in Kamloops and the Okanagan — great demand and limited supply have pushed real estate costs through the roof — but behind the scenes, some buyers are in a league of their own.
In the first two months of this year, 157 homes worth more than $1 million sold in the Central Okanagan. That compares to 629 for all of last year and 268 for all of 2019.
In Kamloops, more homes (14) sold for more than $1 million in the first two months of this year than in each of the previous two full years when only three sold each year.
"There are market makers, individuals or larger players in the market that have billions of dollars to invest as opposed to a couple of hundred million and, if they move on a stock or move on an area, the entire market shifts with them," said Romana King, Director of Content at Zolo, which bills itself as "Canada's largest, independent real estate marketplace."
These are the kind of people who just want to park their money in safe investments and don't care if they pay above market price.
They don't shop their local markets but shop all over the world.
Right now, the cool status symbol has moved from luxury penthouses in New York City to ranchland in places like B.C. and Alberta, King said.
But, they are also the kind of people that may be in the market for the $10 million penthouse at One Water Street, although it's just as likely that a local buyer will claim that property. It went on the market last week at the top of the highest building in Kelowna at 36 storeys.
READ MORE: iN VIDEO: Kelowna's One Water Street penthouse could be yours for $10 million
But, even if it's not some foreign "market maker" who is moving into the penthouse, such people are definitely influencing the growing demand for expensive homes and recreational properties in the Interior.
The average price for the 14 million-dollar single-family homes sold in Kamloops so far this year was $1.15 million, King said. That's up from barely more than $1 million in each of previous two years.
In Kelowna the average price for the top end homes was $1.4 million in the first two months of this year, down slightly from the two previous full years.
Those are "raw" numbers that are not seasonally adjusted and only include properties that sold, King said.
"The Okanagan has been gaining steam quite a lot in the last few years but it's really gained steam in the last year," she said, noting condo sales in the Central Okanagan are up 670 per cent in the first two months of this year versus last.
"Things are exploding in the Okanagan," she said. "It's astronomic."
She can't say who these buyers are or where they get their money. The federal government started tracking such data in 2016 and 2017 because of a concern for foreign buyers driving prices up but did not continue the research.
Only two per cent of buyers for the 225 suites in One Water Street are from outside Canada, Henry Bereznicki, managing partner at North American Development Group, said.
A full 50 per cent are locals, with 40 per cent from the rest of B.C., mostly the Lower Mainland.
With condos starting at $300,000, they serve as ideal "vacation homes" for people who have lots of equity in their own homes because they've appreciated in value so much.
And the definition of "vacation home" has changed in recent years but especially since the COVID pandemic because people are looking to stay closer to home.
"People are now looking at more urban areas – Kelowna – but they want certain amenities," King said. "They want to be right on the water. They want top of the line condos with luxury finishes."
They're also taking advantage of low interest rates.
"We know that ultra-high net worth and high net worth individuals get mortgages because leveraging is awesome," King said. "Leverage lets you get an asset that's worth a lot of money and you've used very little of your own money."
Leverage, however, does not work so well for those stretching their finances to cover million dollar mortgage payments. They can be hit hard if and when mortgage rates go up, especially if the market falls.
For the ultra-rich, however, periodic market fluctuations are not a problem since they can afford to hang on for a year or two until it recovers.
There is a chance, especially in the Central Okanagan, that there won't be any drop in housing values.
"We keep waiting for the market to correct," King said. "What if it doesn't? What if there are spots in the country – Kelowna is one of them – where the demand is high enough that it just doesn't correct? It just sets a new norm. I look at places like San Francisco, Hawaii. Places that weathered the 2008 housing crisis in America really well. Yes there were dips but they still are looking for ways to try to find affordable housing 10 plus years later, because housing markets are not going to 'correct.'"
Therein lies the flip side to the housing boom. How do average wage earners ever afford to buy a home?
"We're going to have to see more public-private partnerships with cities developing solutions for affordable housing," King said.
That is something the City of Kelowna is trying to help with, given the rising rents and falling vacancy rates in the city. One recent project is using city-owned land for a subsidized housing tower. Plus, the city gives tax breaks for companies willing to keep their buildings in the rental pool for 10 years.
READ MORE: Another highrise proposed for downtown Kelowna but this one is affordable housing
"We know, from markets around the world, when you have complete communities, when you have renters, luxury homebuyers, regular home buyers, if you've got them all in one community, those communities thrive and actually weather storms," King said.
READ MORE: Tough times ahead for struggling renters in Kelowna
---
To contact a reporter for this story, email Rob Munro or call 250-808-0143 or email the editor. You can also submit photos, videos or news tips to the newsroom and be entered to win a monthly prize draw.
We welcome your comments and opinions on our stories but play nice. We won't censor or delete comments unless they contain off-topic statements or links, unnecessary vulgarity, false facts, spam or obviously fake profiles. If you have any concerns about what you see in comments, email the editor in the link above.
News from © iNFOnews, 2021