This Okanagan collective is leading the fight for survival for private cannabis stores in B.C.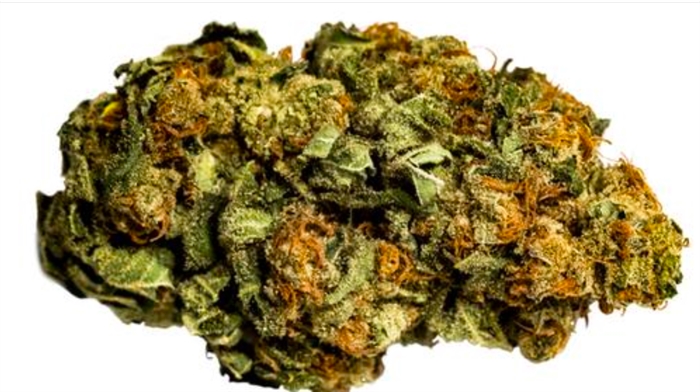 The fledgling Okanagan Cannabis Collective launched its first major public attack last week with a call for the resignation of Solicitor General Mike Farnworth for mishandling the cannabis file and is asking for a meeting with Premier John Horgan to find a better way forward for private retail outlets.
It's just the start of what the collective promises will be an ongoing campaign for significant changes to the cannabis retail system in B.C. three years after pot was legalized in Canada.
READ MORE: Legal cannabis: What we know and don't know about the impact after 3 years
Sarah Ballantyne, the spokesperson for the collective, has seen approved stores not open and others close down.
"It's quite alarming," she said. "They're all kind of taking a pause."
She talked to iNFOnews.ca about three major changes she says need to be made to level the playing field and give retailers a chance for economic survival.
"The legal retail owners with a licence are being promised action from the Community Safety Unit but the Community Safety Unit isn't doing any enforcement so it's kind of a waste of that department," she told iNFOnews.ca. "We're promised action and we don't see anything happening."
The Community Safety Unit is charged with cracking down on illegal cannabis sales but, Ballantyne says, there are 35 brick and mortar stores operating illegally in the Okanagan.
They sell illegally grown cannabis that may have been sprayed with chemicals, may not be tested and may be of questionable quality, she says.
It sells for $40 to $60 an ounce versus $90 to $100 in legal stores.
Because many of them are on First Nation lands, the government has said it's trying to work out agreements with different First Nations.
READ MORE: B.C. handing out stickers to legal cannabis stores as number of unlicenced retailers grows
But that's only part of the problem.
"They're creating this unfair pricing structure with the direct competition of the B.C. Cannabis brick and mortar stores moving into the neighbourhoods with private retailers," Ballantyne said. "Some stores are closing down now because the B.C. Cannabis store has moved in, sometimes even in the same parking lot or the same complex as others stores, so there's increased unfair competition."
The government-owned B.C. Cannabis stores pay the same wholesale price as private retailers. The government charges 14% above its costs to all buyers but the government-run stores can can sell it with lower mark-ups because their operations are subsidized by the government, Ballantyne argued.
A look at the online offerings show, for example, the government store sells Strawberry Ice for $6.28 per gram while Ballantyne's Spiritleaf in Vernon is charging $8.28.
The government store's online price for Lemon Berry is $8.57 per gram while Kelowna's Dutch Love is selling it for $10.21.
The third major concern is the fact that municipalities are still charging very high business licence fees for cannabis retailers.
Many originally set the fees high in order to cover the costs of writing new bylaws, rezoning land and enforcing the rules.
But cannabis has been legal now for three years so some changes need to be made, Ballantyne argued.
In Vancouver, the fee was $30,000 but that's now been cut to $14,000.
In Vernon, it's $2,000 but a liquor licence is only $200, Ballantyne said. She's expecting to get before council in November to ask for a change.
Other retailers in the Okanagan will likely do the same with their municipal councils but she doesn't know how much progress they are making.
While some of the retail owners have been talking about such concerns for more than a year, the Collective was launched in its current form only about three months ago.
It has 20 licence holders as members. Some have more than one outlet but others, like Ballantyne, only have one.
There has been substantial interest from craft growers, First Nation retailers and from other licence holders around the province so she can see the organization growing into a B.C. Cannabis Collective.
As far as she knows, there's no other such organization in B.C.
Her understanding is that the province has a two-week window to respond to the request for a meeting. If that doesn't happen, expect to hear more from the Okanagan Cannabis Collective.
---
To contact a reporter for this story, email Rob Munro or call 250-808-0143 or email the editor. You can also submit photos, videos or news tips to the newsroom and be entered to win a monthly prize draw.
We welcome your comments and opinions on our stories but play nice. We won't censor or delete comments unless they contain off-topic statements or links, unnecessary vulgarity, false facts, spam or obviously fake profiles. If you have any concerns about what you see in comments, email the editor in the link above.
News from © iNFOnews, 2021