Winery first in Kamloops to win prestigious award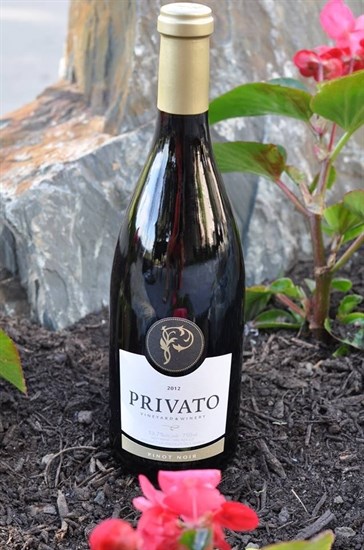 KAMLOOPS - Last week, experts selected a Kamloops winery's 2012 vintage for 'Pinot Noir over $25' as the best in Canada — handing it a double gold award at the country's oldest wine competition, the All Canadian Wine Championships.
Debbie Woodward with Privato Vineyard and Winery in Kamloops says she and her husband John are humbled to put Kamloops on the map since making their first vintage just five years ago.
"We really take a lot of pride in making exceptional quality wine. This award is recognition for those efforts," she says. "We want to be able to show B.C. and Canada that Kamloops has wineries worth visiting."
Woodward says before bottling, the winning wine aged for 18 months in French oak barrels. It aged for another year in bottles before delivery to the judges.
Other B.C. contenders for the prestigious double gold included Quail's Gate winery along with Lake Breeze Vineyards, 50th Parallel Estate Winery and SpierHead Winery.
This year's championship judges reviewed 1,356 wines from 237 wineries across Canada. Judges rated entries for over three days in the 35th annual competition.
Privato makes small batches of burgundy wines from its single vineyard on Westsyde Road.
To contact a reporter for this story, email Glynn Brothen at gbrothen@infonews.ca, or call 250-319-7494. To contact the editor, email mjones@infonews.ca or call 250-718-2724.
News from © iNFOnews, 2015