Put this Vegetable Stew on the menu for fall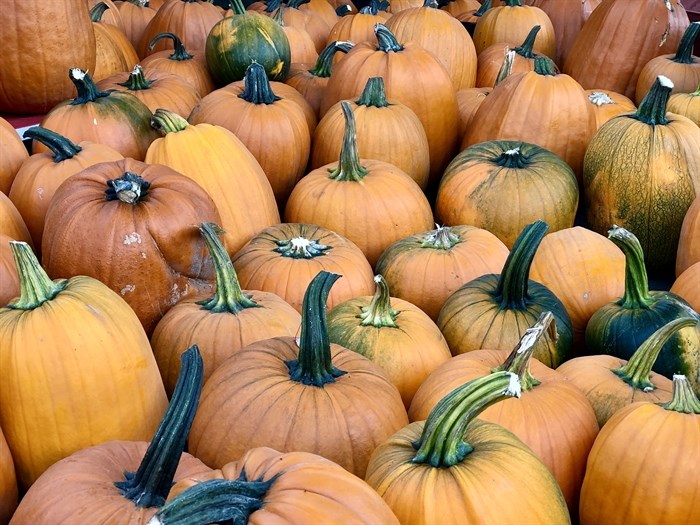 Our farm markets have now become laden with colourful pumpkins and squash heralding autumn and the beginning of comfort food season.
What I love most about fall cooking is slow cooking. Slow food also means aromas filling the house tantalizing your tummy with the promise of contentment.
Stew usually means meat for many but why not veg out for a while? It is a great cleanse and an excellent vitamin booster for this time of year.
Big salads, vegetable curries, soups and delicious grains galore, vegetarian dishes are all very satisfying and will give you that health lift that our bodies need to prepare for the long winter ahead.
This curried winter vegetable stew recipe is very versatile and will happily keep fridge for a few days making delicious lunches or leftover heat-ups. It is great with most any grain as a side, or none at all if you choose. I made amaranth to serve alongside mine, it is a tiny, round grain visually similar to couscous. This is also a great alternative for wheat-free diets or for people with Celiac Disease, as is quinoa or buckwheat.
Quinoa, pronounced keen-wah, is not a true cereal grain, but rather the botanical fruit of an herb plant. It is treated as a grain in cooking.
The grains are small yellow flattened spheres, approximately 1.5 to 2 mm in diameter.
To make: combine ½ cup quinoa with 1 cup water (or I prefer, broth) and simmer for 15 minutes or until tender. It has a pleasant firmness to it when bit, and will smoothly transition into the role of rice or pasta in most cases. Very healthy too - quinoa is high in protein, actually it is a complete protein, meaning that it includes all nine essential amino acids. It is also a good source of magnesium, iron, copper and phosphorous and may be valuable for persons with migraine headaches, diabetes and atherosclerosis.
Buckwheat is actually a fruit even though it is commonly thought to be a grain. Buckwheat is a fruit seed that is related to rhubarb and sorrel.
Buckwheat is gluten free making it another delicious option for those with allergies.
The yummy soba noodles that you have enjoyed in Japanese restaurants are actually buckwheat! Soba is the Japanese name for buckwheat.
Buckwheat is most often ground into flour and used in pancakes, crepes, muffins, and soba noodles; however, the whole grain is often used as well. Buckwheat grains, or groats, that have not been roasted are known simply as buckwheat, while roasted groats are known by the Russian name "kasha."
Autumn Vegetable Curry

1 small butternut squash peeled and cubed
1 medium yam peeled and cubed
1 medium parsnip peeled and cubed
1 small onion chopped
1 cup baby carrots or peeled and chopped big carrot
1 half red pepper chopped into 1-inch squares
1 minced garlic clove
1 heaping tbsp minced ginger
1 heaping tbsp curry powder
1 ½ cups chicken stock
2 tbsp chopped cilantro
1 tbsp chopped nuts (almond, pistachio or whatever - for crunch appeal)
Optional: ½ cup of coconut milk
Heat 2 tbsp olive oil in heavy bottomed pot, add onion and sauté 3 minutes, add ginger and garlic, sauté 1 minute, add vegetables, stir. Add curry and sauté for 3-4 minutes then pour over chicken stock and bring to the boil. Turn down heat to simmer and cover for 15 minutes or until veggies are fork tender. If adding coconut milk, remove from heat and add then garnish with chopped cilantro and nuts and serve atop warm grain of your choice or rice.
---
We welcome your comments and opinions on our stories but play nice. We won't censor or delete comments unless they contain off-topic statements or links, unnecessary vulgarity, false facts, spam or obviously fake profiles. If you have any concerns about what you see in comments, email the editor.
News from © iNFOnews, 2020