Planning prosperous future starts today with IG Wealth Management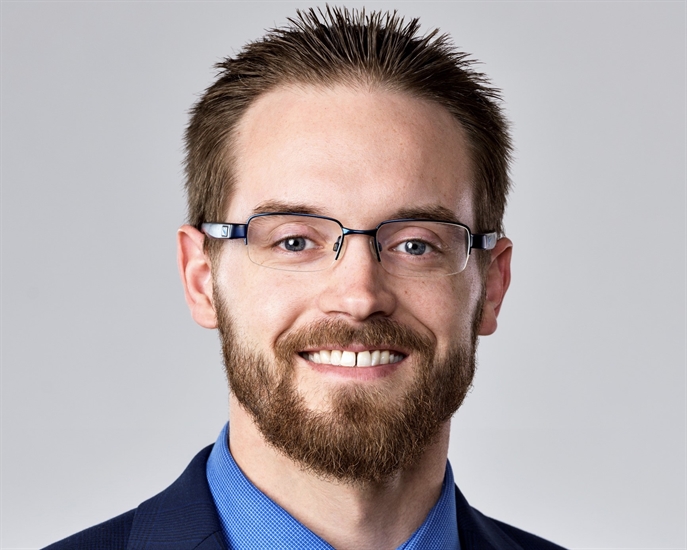 It all starts with a plan — and that plan starts now.
"The best time to do something is yesterday, the second best time is today," said Steven Theimer, an ambitious and passionate Consultant for IG Wealth Management (Investors Group Financial Services Inc.) in Penticton. "It's never too late and it's certainly never too early."
"Growth compounds with investments, and so do the benefits of an IG Living Plan. So the sooner you start, the more benefits you will have."
That speaks to millennials still carving out their career paths, middle-aged business owners wanting to take the next step, retirees looking to maximize their life's work, and everyone in between. Literally, everyone.
"It is having your money work for you. You work hard for your money, let it work for you too," said Theimer, who is committed to providing his clients with "a simpler, more personal option for managing their finances and achieving their goals while earning and saving money."
"That is really what I do. We're here to help you grow. As a local business owner myself, the better our clients do, the better I do. I have a vested interest in my clients succeeding and growing and doing better."
Theimer, who falls under the millennial category as a family man with two young daughters, knows many of his peers live paycheque to paycheque — and very much in a YOLO lifestyle. Fixating on the present without envisioning the future through long-term goals. Prioritizing wants over needs, with material things taking precedent and Instagram images ruling the day.
Part of his job is helping to paint the bigger picture and holding people accountable.
"People laugh and say 'I'm in Freedom 85' and 'I'm just going to work until I die' and 'you only live once, you might as well enjoy it.' We have come up with all these mantras to justify or rationalize making improper decisions. Don't get sucked into thinking you're never going to be able to retire," said Theimer. "But start now, and that's for everyone. The big thing is start early. The earlier you start, the better you're off."
The key is having that plan in place — having those goals — and Theimer not only talks the talk, he also walks the walk on that front.
"I keep goals in my pocket, things I want to achieve," he admitted. "If you write it down, if you believe it, it'll manifest. And there is even some scientific proof to that. So having that actual written plan and that positivity, with somebody rooting for you, of course you're going to do better, of course you're going to go farther, of course you're going to have a greater chance of realizing those goals and having this stuff actually materialize if you have a plan."
Not to get too cliché, but the saying goes: "A goal written down becomes a plan and a plan put into action becomes a reality."
Theimer and his partners on the IG Wealth Management team specialize in creating and implementing those plans. And they are dedicated to seeing the process through, navigating any twists and turns along the way.
"We call it the IG Living Plan because it is a living plan, it doesn't just stay the same," said Theimer. "Your life doesn't stay the same, so you have to monitor and change it. It is like a road map, like a guide to getting where you want to go."
Again, people have to see it to believe it.
"Especially my younger clients, they are sometimes like 'I don't have enough money to talk to you.' Well, if you feel that way, you should be talking to me, so that we can make a plan," said Theimer. "If they don't have a plan, they are just going to be continually spinning their wheels until they reach a certain age and then they are going to go 'crap, I'm not where I want to be.' And then those memories of that good time you had 15 years ago is not going to be enough to cover up for that thing you are really missing now."
Retirees can have some of the same reservations and misconceptions from the opposite end of the spectrum.
"I speak with people that are 65 or 75 years old and they say 'it's too late for me. The way I've done things, now I'm stuck. I did it this long, so there is no point even meeting with you,'" said Theimer, who volunteers at two retirement homes in Penticton, among other places, and also serves as an Ambassador for the Penticton & Wine Country Chamber of Commerce. "People think it is too late to change or to improve something, but it's never too late. You can be 72 years old and what if you live to 95? That is another 23 years. And they can benefit a lot.
"I have helped people, not even by changing their actual investments, but just by changing their beneficiary designation or giving advice on the will, stuff like that. I have helped people reduce their estate tax, like their final income tax, by over $100,000. All I did is move a couple things from here to there and now you're going to save $100,000 and that could go to your children or wherever you really want it go instead of losing it to the CRA (Canada Revenue Agency) from how they had things set up."
Regardless of age or current wealth, Theimer takes much the same approach with all clients — a total that should surpass 100 in 2020.
"I like to make it very casual and informative. I have never had a person come in for a first meeting and not learn something," he said, noting IG Wealth Management doesn't charge an hourly rate or any fees for initial consultations. "We gather all kinds of information and we compile our recommendations. I provide a written financial plan, both paper form and electronic, with colourful graphs and charts."
"My philosophy is all about doing what's best for the client. I'm a firm believer of overestimating expenses, underestimating income, and I never budget every single dollar. You can really build a trust with somebody and carry that relationship through your life."
That is thinking big picture and planning accordingly, with a vision that makes Theimer — and IG Wealth Management in general — a hidden gem in the world of finance. Having rebranded from Investors Group in 2018, IG Wealth Management has been providing financial confidence to Canadians since 1926. They offer a variety of products ranging from financial plans to RRSPs, tax-free savings accounts (TFSAs), education savings plans (RESPs), non-registered investments, insurance, bank accounts and mortgages.
Theimer's office is located on the second floor of Riverside Plaza at 206-300 Riverside Drive in Penticton. He can be contacted via email at Steven.Theimer@IG.ca, by phone at 250-492-8806 ext. 229 or on his cell at 250-809-9820.
* Insurance products and services distributed through I.G. Insurance Services Inc. Insurance license sponsored by The Great-West Life Assurance Company.
* Investors Group Trust Co. Ltd. is a federally regulated trust company and the mortgagee. Mortgages are offered through I.G. Investment Management, Ltd. Inquiries will be referred to a Mortgage Planning (Agent) Specialist.
* Banking products and services are distributed through Solutions BankingTM. Solutions Banking products and services are provided by National Bank of Canada™
Solutions Banking is a trademark of Power Financial Corporation. Investors Group and design are trademarks owned by IGM Financial Inc. and licensed to its subsidiary corporations. National Bank of Canada is a licensed user of these trademarks.
* This is a general source of information only. It is not intended to provide personalized tax, legal or investment advice, and is not intended as a solicitation to purchase securities. Steven Theimer is solely responsible for its content. For more information on this topic or any other financial matter, please contact an Investors Group Consultant.
Sponsored By

News from © iNFOnews, 2020