Penticton's Wine Sensory Centre works with a lot more than wine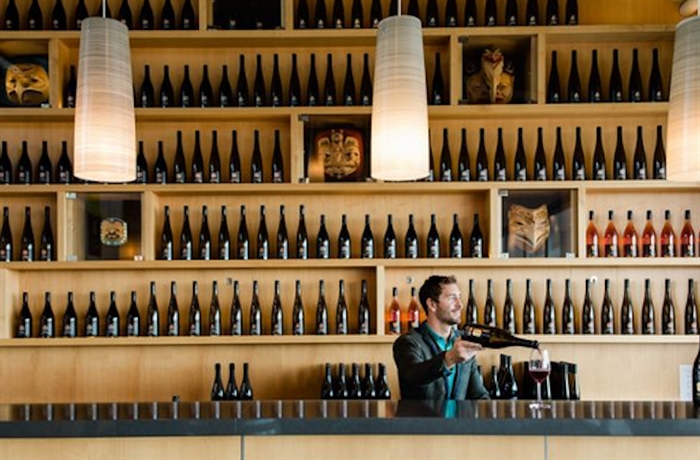 The recent announcement that UBC Okanagan will move its wine research centre to Kelowna from Vancouver which includes a sensory analytics lab is welcome news to Wes Peterson, who oversees Okanagan College's Wine Sensory Centre in Penticton.
That's due, in part, that while they bear similar names, the Penticton centre does much more than research and sample wines. It also means the pool of talent and resources in the Okanagan will grow.
"The presence of them doesn't necessarily put you in competition with one another," Peterson told iNFOnews.ca, noting that the two institutions are working together in some areas. "It really provides a resource for you to go in and do innovation and do research and have a centre where you can do this effectively and efficiently."
READ MORE: UBC moves wine research centre to Kelowna campus
The proposed UBCO sensory lab just adds to the collection of such facilities that already exist at places like the Summerland Research Centre and some of the valley's larger wineries.
The Okanagan College lab is different from others in that it's really a beverage sensory lab and is not limited to wine.
It was created in 2014 "specifically for the sensory discovery and evaluation of wine and food," according to the website.
Over time that mandate broadened to look at craft beers and food pairings along with things like whiskey appreciation nights.
Last year, the federal government funded the B.C. Beverage Technology Access Centre. It now manages the sensory centre and has further expanded into doing research for things like craft breweries, distilleries, cideries and a wide range of non-alcoholic beverage producers.
READ MORE: Funding boost given to the Okanagan wine industry
For example, its staff were tasked recently with finding the right balance for a new gin and tonic drink. The customer makes the gin and wanted a certain flavour using off-the-shelf tonic until they get their own perfected.
The testers took the gin with its 40 per cent alcohol content and diluted it to five per cent with tonic water while, at the same time, trying to match the flavour desired by the customer. It will likely take a few back and forth sessions to get that flavour to match. Then there will likely be more consultation to convert the test sample recipe to a commercial volume.
Having skilled and impartial testers is vital, Peterson said, because an individual may create a product he likes but he may be the only one to appreciate it. The testers can suggest a flavour that may be more appealing to a broader customer base.
And it's not just flavour that's at issue here. All senses are often engaged as things like colour, smell and texture can also play vital roles in making a product commercially successful.
Doing that work takes special skills. As well as using outside consultants, the centre has a couple of full time staff doing this work.
"I put a beverage blindly in front of them," Peterson said. "I didn't tell them even what the beverage was. Quickly they determined it was carbonated, it was a beer, it was a sour beer. They both determined it had a strong cherry presence, which is true. They both determined it had oak, which was true because it was a cherry soured beer in an oak barrel."
Even better, between them they could detect the two different souring agents used in the beer.
"At that point you kind of smile and go, 'yes, I've got a solid team here,'" he said.
Right now there is a "massive blurring of categories" in the alcoholic beverage world where boundaries between products and where they're consumed are shifting dramatically, Peterson said.
It used to be that wine was featured as a drink with dinner, spirits were consumed in bars, and beer was "relegated to tailgates" and places like camping or the beach.
Now beers with higher alcohol levels are trying to rival wines at the dinner table, wines are moving to the camping world while hard seltzers are exploding.
There is a strong desire now for convenience, Peterson said. People don't want to buy a $40 bottle of liquor, go to another store to buy mix and have to pack around ice cubes. Instead, cans of vodka based drinks can be thrown in the cooler and taken anywhere.
Wine still makes up the majority of the work at the Wine Sensory Lab but that's in part because there are more than 200 wineries within the Okanagan College catchment area.
But the Beverage Technology Access Centre's web site also notes there are 16 distilleries, 19 cideries and 24 craft breweries as well. There's no mention of the growing number of non-alcoholic beverage makers that are springing up in the Okanagan.
"It's interesting days," Peterson said. "Some of the stuff that we've had come through for applied research products here, you kind of scratch your head for a few minutes. Then you realize, wow, you might actually be on to something. This is really creative and unique."
---
To contact a reporter for this story, email Rob Munro or call 250-808-0143 or email the editor. You can also submit photos, videos or news tips to the newsroom and be entered to win a monthly prize draw.
We welcome your comments and opinions on our stories but play nice. We won't censor or delete comments unless they contain off-topic statements or links, unnecessary vulgarity, false facts, spam or obviously fake profiles. If you have any concerns about what you see in comments, email the editor in the link above.
News from © iNFOnews, 2020