Local wine scene recognized as among the best in the world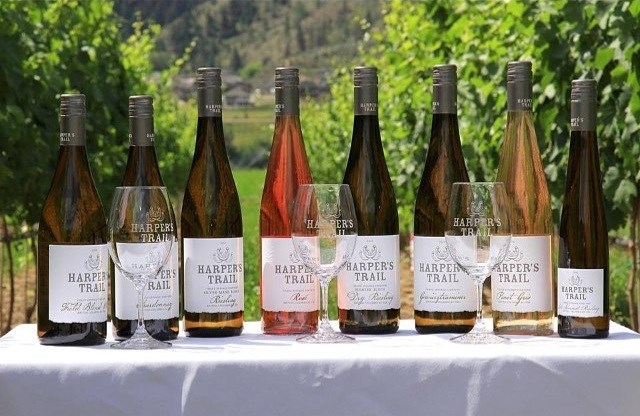 THOMPSON-OKANAGAN – Wineries from Osoyoos to Kamloops are getting some high-profile exposure and being called some of among the best wine destinations in the world.
In August, UK wine writer Steven Spurrier said in the fall edition of The Somm Journal that B.C. has all three things he looks for in a world class wine destination – place, people and the product.
"British Columbia ticks all three boxes with exuberance, elegance and conviction," he writes.
This year Wine Enthusiast Magazine named the Okanagan Valley as one of the 10 best wine destinations in the world. The Huffington Post named it the number one wine region in the world and USA Today called it the second best.
According to a popular online wine publication, B.C. wine sales are at an all-time high, up almost nine per cent from 104. There were also more than seven per cent more visitors to B.C. wineries in the first eight months than ever before, according to Statistics Canada.
B.C. Wine Institute marketing director Maggie Anderson says wine touring is no longer the sole venture of connoisseurs.
"Wine tourism is still relatively new in British Columbia, though more and more people are expressing an interest in it, evidenced by many of B.C.'s wineries expanding their guest experiences to include more than simply wine tasting," Anderson says.
Of the 320 wineries in the province, 275 offer services including tastings, on-site restaurants and shops, wine and food pairing experiences, cooking classes, vineyard tours, concerts, accommodation and more.
And the attention is expanding north of the Okanagan as well.
Kamloops Wineries Association marketing director Trish Morelli says wineries along the Kamloops Wine Trail had record numbers of visitors and sales this year, with one winery seeing an increase of 73 per cent in July's year over year tasting room sales.
For a full list of winter in Wine Country events, services and experiences visit the WineBC website.
To contact the reporter for this story, email Adam Proskiw at aproskiw@infonews.ca or call 250-718-0428. To contact the editor, email mjones@infonews.ca or call 250-718-2724.
News from © iNFOnews, 2015