Kelowna and Kamloops businesses seeing the light at the end of the pandemic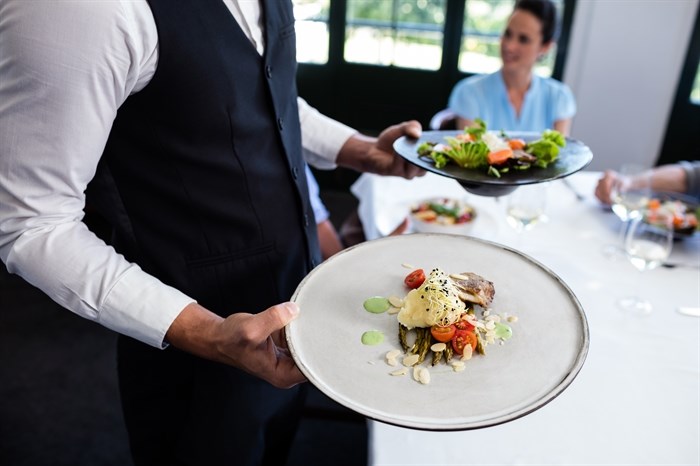 A year ago Cindy Humphrey's world took a stark shift in a direction that she never expected.
A public health emergency was declared in B.C. on March 17, 2020. A global COVID-19 pandemic was underway. Three days later, all dine-in establishments in the province were closed, following the shutdown of bars and nightclubs.
"We had to lay off three quarters of our people, and we weren't sure for how long it would be," Humphrey, a co-owner of the Earls franchise in Kamloops, told iNFOnews.ca.
She said they were concerned about their staff being able to pay their bills, their rent and their mortgages.
They wondered if they would be able to pay their own bills.
It was the start of a long journey that would involve a plunging - then rebounding - profit margin, several operational changes, and a lot of sanitizer, plexiglass and grit.
"We learned about being resilient. We learned on the fly, pivoted and adapted, came out of a huge challenge," Humphrey said. "Our people are unbelievable, adapting and changing to this new way of running a business. People have been unbelievably supporting."
Humphrey said survival for her operation wasn't guaranteed either.
"We could survive for a couple of months but we weren't sure we could survive if it went on for three, four, or maybe more months (being only) semi-open."
The staff cuts at the beginning of the pandemic was the hardest moment so far.
"That was tough having to do that to all these people we have strong relationships with," she said. "They're like our family and we had to say 'sorry guys, don't have any work for you we'll bring you back when we can.' That was really really tough."
Her restaurant's experience with layoffs falls within the range detailed in a recent study led by a business student at Thompson Rivers University, which found that out of around 30 local operations examined, the franchise outlets had the higher amount of layoffs - with 70 per cent laid off over 2.5 months, while the independent businesses let go around half of their staff.
And then there was the dramatic changes to business operations.
'We have this investment. It's our life and our livelihood, my business partner and I, (were) worried are we going to have something if this goes on for three or four months," Humphrey said. "We had all this food in the restaurant, what were we going to do with it. We had to throw out a lot of food."
Take out and meal kits helped keep the operation afloat, she said.
In Kelowna, a dramatic change of a different kind was on the way for an operation that wasn't in the business of dining in-house at the start of the pandemic - but would soon be.
Whisk Cake Company was in the business of selling wedding and celebration cakes, but that was changed after restrictions on gatherings came in.
"All the weddings stopped, we really had to move towards more of a cafe, we took on Skip The Dishes, Door Dash and so we were able to make some of our desserts and have them on the delivery apps... the cafe really has bloomed from there," owner Tanya Garratt said, whose operation is now known as Whisk Bakery + Cafe.
READ MORE: Kelowna bakery to make its Food Network Canada debut
The company changed its name and operations based on input from the Food Network, which Garratt's operation made an appearance on during the show Project Bakeover, March 4.
And while Garratt says the exposure has certainly been a great help to her business, she still had to navigate the new turbulent world of the pandemic in 2020, including at least a month-long closure.
"Oh, the past year sucked. COVID was horrible for everybody... it really made everybody figure out how to pivot, change their business to change with the times, whatever they're doing. It was either you evolved or you burned in flames," she said.
Garratt also gives credit to take out for helping her business survive, but says she also reduced staff to only herself.
"We lost all of the weddings that we had originally booked. Prior to that we would do 12 (weddings) a weekend, and last year we did five weddings the entire year last year. That was really heartbreaking for us," Garratt said. "We didn't really know what to do. We were close to having to shutdown permanently. We were really just kind of lost."
The BC Restaurant and Food Services Association says the most difficult aspect of the pandemic to deal with for most operations has been restrictions on capacity.
President and CEO Ian Tostenson says while plexiglass has helped with having reduced capacity, tables still have to be a certain distance apart.
And Humphrey says the changes necessitated by COVID-19 have certainly dipped into her Earls restaurant's bottom line, with the most recent hit in November when a restriction was announced on dining with only someone from your household.
"Running a business under COVID costs you money. You're spending more on labour. We supply people with masks. We make our own hand wipes... every time someone uses the debit machine it gets wiped. The glass partitions, it costs money," she said.
Under current measures, restaurants and bars are restricted from serving liquor after 10 p.m. and must close early.
Humphrey's Earls franchise has been running at 80 percent capacity for months, and she says their business will increase along with warmer weather and the use of tables on the grass, which were also used last year.
But warmer weather, and possibly vaccines, seem to be buoying Humphrey's sense of optimism.
"I'm grateful for our people, for the people in Kamloops. And I'm hopeful for the future. Hopefully in the next six months things can get back somewhat to normal."
---
To contact a reporter for this story, email Darren Rathwell or call 250-819-6089 or email the editor. You can also submit photos, videos or news tips to the newsroom and be entered to win a monthly prize draw.
We welcome your comments and opinions on our stories but play nice. We won't censor or delete comments unless they contain off-topic statements or links, unnecessary vulgarity, false facts, spam or obviously fake profiles. If you have any concerns about what you see in comments, email the editor in the link above.
News from © iNFOnews, 2021