Breaking down the food trends for 2020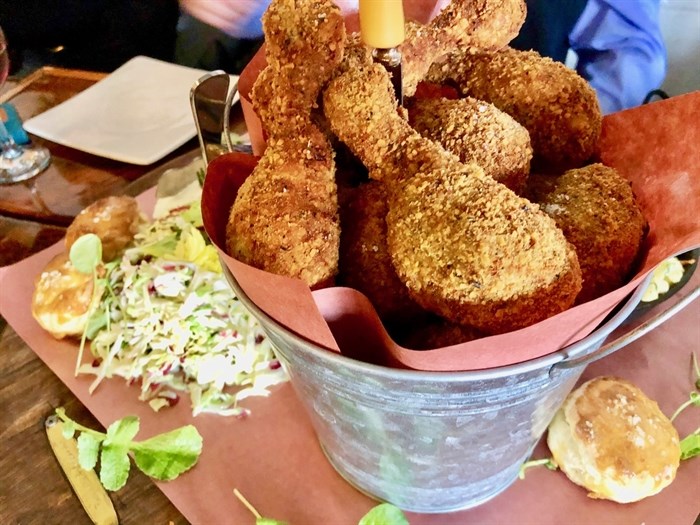 Food trends for 2020 have been decided and happily the overall themes are healthier, more earth friendly, food conscious and farm focussed. What's old is new again, so bring on the village mentality, food frugality and more sustainability. Remember, as Wendell Berry, novelist and environmental activist says: "Eating is an agricultural act." So support our precious farmers.
A lot of these trends for the new year come from the Millennial driven mentality and have been gaining traction over the last couple of years.
Food trends 2020:
Eliminating food waste. Old school mothers and grandmas will rejoice — waste not, want not. We are talking about preserving food here, people and not throwing food away. Get into canning, freezing and using your leftovers creatively. For the big carnivores out there, more big changes are ahead for you including learning to use the whole beast like the good old days – not just buying chicken breast and T-bone steaks.
Bone broth was one of the early initiatives on the theme with this return to old world survival techniques. Roast a chicken, pick it clean and then use those bones to make a nourishing broth. It's a cool thing now so just do it. If you want inspiration, there are cookbooks like The Whole Beast - Nose to Tail Eating is a classic from Fergus Henderson that might inspire you. Or, if you have an Opa and Oma, ask them (although they will be annoyed that it is a food trend and not common sense).
As an extension of this new mentality of thrifty, old-world eating, kids menus are also evolving. Again, thanks to the Millennials' healthy eating philosophies, chicken nuggets and juice boxes are just going not going to cut it. Time to expand their little palates and focus on nourishment. They are totally into it.
And kids can also get used to eating more and more veggies. Veganism and Vegetarianism have evolved to a level of gourmet food, making this style of eating no longer a hardship. Restaurants are on board too – many that are full on vegan or veggie – and they are amazing.
This brings me to plant-based meat. Yes, this movement is only going to grow with many meat industry players also jumping in with new products that are a percentage of plant mixed in with their meat. This is a good thing too - really it is horrendous how much meat our planet inhales. So not necessary.
Another good vibe that is trending with the good health phase is booze free booze. All you teetotalers need not feel awkward now at parties and when dining out. It's totally cool to order mocktails and is actually a wonderful trend for the youth to not go out and get wasted on the weekends. Awesome.
As for specific foods, blue food is a thing, thanks in part to a Filipino dish called Ube Halaya that features a pretty purple yam the New York Times says is the "it" vegetable of 2020. Also intriguing and blue is butterfly pea powder tea they say is the new matcha. It has been spotted in an Ayurvedic sleep remedy called moon milk. I want it.
Fried chicken remains on trend (goodie), but specifically Taiwanese fried chicken. Mushrooms are big, due to their excellent texture, they are perfect meat replacements. Sugar is out (they are saying for real this time) and new flours are in. Begone wheat flour and welcome green banana flour and cauliflower flour – more delicious days ahead for gluten free lifers. Oh and puffed treats made from everything from chickpeas to vegetable skins are in too.
It also looks like the roaring 20s will be infused with CBD. Watch for all of the new products and beverages featuring this seemingly cure-all elixir.
Cheers to a delicious 2020! My main philosophy continues to be know where your food comes from. Shop and eat local and support your local farmers and artisans. Peas out.
---
We welcome your comments and opinions on our stories but play nice. We won't censor or delete comments unless they contain off-topic statements or links, unnecessary vulgarity, false facts, spam or obviously fake profiles. If you have any concerns about what you see in comments, email the editor.
News from © iNFOnews, 2020