As B.C. restaurants prepare for July 1, a new problem arises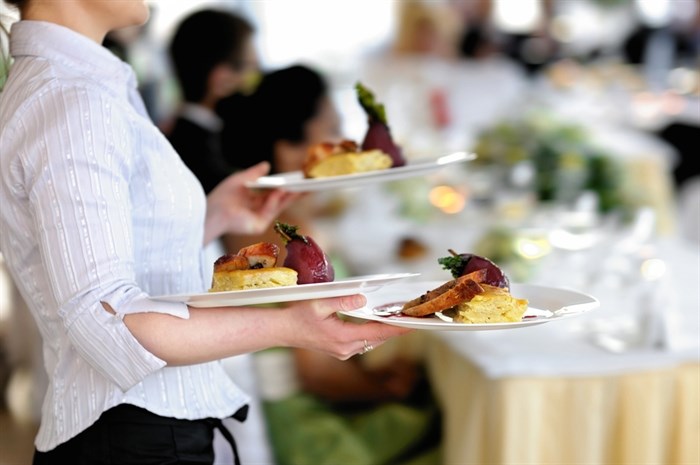 Restaurants may be able to open their indoor spaces to more customers in July but doesn't mean they'll have the staff to make the meals.
That's one of the many challenges facing the restaurant and hospitality industries that were hammered by COVID-19 as they struggle to find the staff to fully recover in the short term.
"All the people we had on before the 'circuit breaker' shutdown are back again," Manny Mattis, owner of Harold's in Kamloops told iNFOnews.ca. "But to hire extra cooks and wait staff, it's very hard. Basically nobody is looking for work."
This comes at a time when the Valleyview diner is struggling to bring back business, attracting locals but not the highway traffic of the past.
As summer comes and demands increase, it may really feel the pinch.
Mattis took $5,000 worth of food to a local shelter when the province's 'circuit breaker' restrictions was announced about six weeks ago, forcing him to close his doors. He still hasn't received any of the promised funding that was supposed to help him through that time. He's certainly not alone.
"It's tough, man," Jeff Blower, owner of Kelly O'Bryan's in Kelowna. He want ads out marked "Urgently Hiring". "People are still riding the CERB."
While the Canadian Emergency Relief Benefit (CERB) is technically over, qualified workers laid off due to COVID can still get up to $500 a week in government support through to Sept. 25.
But the apparent preference for some workers to take the summer off is just one of the many factors hitting these sectors.
Last summer, for example, the province announced plans to recruit laid off workers and train them to work in long term care homes.
"The reason the tourism and hospitality workforce is so attractive to other industries is that they are highly skilled and those skills are so transferrable," Judy Frankel, communications manager with go2HR, which specializes in human resources issues for the hospitality and accommodation industries, told iNFOnews.ca. "That's why, I think, the Premier was so ready to identify the tourism and hospitality workforce."
That may be good for the long term care industry but it doesn't help get people back working in kitchens and hotels.
Hiring "front of house" staff is not as difficult as those in the back – mostly cooks – who generally need at least a six-month training course or a year's experience.
Ryan Gurney, a manager with Bad Tattoo Brewing in Penticton, is getting a good response for front house staff for a new outlet they're opening in Kelowna but back of house applications are far fewer, although the ads have only been posted for a few days.
That's due, in part, to the long standing shortfall in the number of people not only learning to cook professionally but in all aspects of the B.C. labour force, Ian Tostenson, president and CEO of the B.C. Restaurant and Foodservices Association, explained.
In recent years, prior to COVID, for every three jobs needed in B.C., only one person was graduating from a training school. The ratio is about the same for food services as for the general population, he said.
His association has a program to help members bring in trained and skilled foreign workers – which has been on hold because of COVID travel restrictions – but that takes about six months to get people in place so it won't help much this summer.
"People have got to plan for it because it's not going to be any better in six months," Tostenson said. "They've got to go short term and plan their longer-term needs at the same time."
Right now, he estimates that restaurants are operating with 60 per cent of the staff they need to meet current demand. That's just going to get worse as capacity and demand increase this summer.
For Blower, at Kelly O'Bryan's, the fact that he can now stay open until midnight rather than 10 p.m. is good for business and means his wait staff can work eight hour shifts. But that doesn't help bring in new workers, especially into his kitchens.
"As the industry recovers, it's going to be an additional challenge to re-entice that workforce – 300,000 strong in B.C. – to come back to those jobs that they were loving in 2019 when things were great," Frankel of go2HR said.
So many workers left the industry because they needed to pay their bills and may never come back.
"It's just a question of finding the people who have the wherewithal to do the work," Frankel said. "That is a challenge industry-wide. It's not necessarily just the restaurants or the bars that are suffering. It's hotels, it's attractions."
The struggle is not universal or equally distributed.
"We were able to call back all our staff," Steve MacDonald, owner of the Little Hobo Soup and Sandwich Shop in Kelowna, said. "We had no issues. We have an ad for servers and cooks and we're not finding it a problem at all."
On the flip side, while Bad Tattoo is optimistic about hiring in Kelowna, the outlook in Penticton is grim.
"It's literally impossible," Gurney said. "We're advertising for all positions but we're not getting a lot of interest."
That he attributes to a long-standing problem in the South Okanagan where he's worked for a decade. There just isn't the population base of young workers to support the huge demand for summer-only jobs.
"We're all having the same issue," Gurney said. "I can be a restaurant that needs 50 employees in the summer and 20 employees in the winter. So, you have to more than double your employment for the summer months. We're all fighting for those few employees."
While that may be a chronic problem in the South Okanagan, it's an issue that's spreading throughout the region and something that has been recognized as a systemic problem by groups such as the Greater Vernon Chamber of Commerce.
Last month, it sent letters to senior provincial and federal officials to deal with the long-standing and growing labour shortage facing the region.
It calls for things like immigration programs to be more open to the needs of local communities, a greater focus on skills training and to increasing affordable housing and day care options.
READ MORE: Okanagan business renews call for government action on labour shortage
For more on the B.C. Restaurant and Food Services Association foreign worker program, go here.
---
To contact a reporter for this story, email Rob Munro or call 250-808-0143 or email the editor. You can also submit photos, videos or news tips to the newsroom and be entered to win a monthly prize draw.
We welcome your comments and opinions on our stories but play nice. We won't censor or delete comments unless they contain off-topic statements or links, unnecessary vulgarity, false facts, spam or obviously fake profiles. If you have any concerns about what you see in comments, email the editor in the link above.
News from © iNFOnews, 2021