Association putting spotlight on Kamloops wines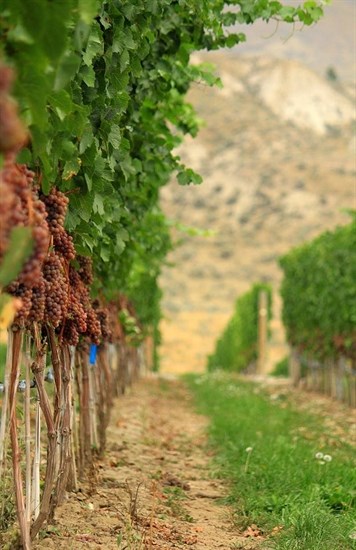 KAMLOOPS - Four local wineries are working hard to put Kamloops on the map as part of the newly formed Kamloops Wineries Association.
Harpers Trail, Monte Creek Ranch, Privato Vineyard and Winery and Sagewood Winery have joined forces as part of the association, which will focus on collaborating and collectively marketing the Kamloops wine region.
Marketing specialist Trish Morelli says the goal of the association is quite simple.
"We want to put Kamloops on the B.C. wine map," she says. "We want to bring more awareness to the region and bring more people here to discover our winery tasting rooms and taste the Kamloops terroir."
The Kamloops Wine Trail will be officially launched this spring and Morelli says it is the perfect way for residents to be a tourist in their own backyard, but also a great way to show off the city to friends and family who are visiting Kamloops.
Morelli notes the wine industry generates $2 billion annually for the province and accounts for $476 million in tourism related business in B.C.
The wine marketer has been in the business for more than 25 years helping to launch brands and says she would not be surprised to see the number of Kamloops wineries grow significantly in the near future.
"I remember when there was only 10 wineries in the Okanagan, now we are at about 250," she points out. "So the vision of seeing Kamloops grow from four wineries to 14 wineries in short order is not a big stretch."
Harpers Trail was the first winery in Kamloops while Monte Creek is the newest, having released its first vintage just this year. Privato specializes in pinot noir and chardonnay only and Sagewood is the oldest vineyard in the region and began as just a vineyard that sold grapes to a winery.
To contact a reporter for this story, email Jennifer Stahn at jstahn@infonews.ca or call 250-819-3723. To contact an editor, email mjones@infonews.ca or call 250-718-2724.
News from © iNFOnews, 2015