2024 BC Winery Dogs calendar has been uncorked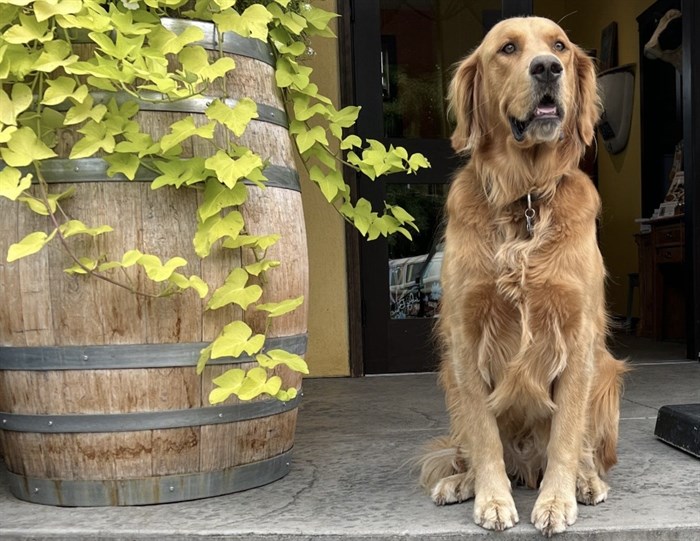 From greeting guests to scaring away pests – dogs have earned a place for themselves at many BC wineries.
When Troy Townsin – a former wine columnist – began to notice the trend around the province, he decided to showcase the four-legged friends in their element by featuring them in a calendar.
While visiting wineries to sign copies of his books, Townsin realized that more often than not, there would be a friendly dog to keep him company in the tasting room.
"Lake Breeze Vineyards in Naramata is where is happened first," he said.
The Winery Dogs of BC calendar debuted in 2007. Back then, Townsin remembers struggling to find enough wineries willing to participate.
"But it's just gotten more and more popular. This year there's 45 (participating wineries) and we had at least 65 that wanted to be included," he said.
Many of the dogs featured this year are from the Okanagan.
The 2024 calendar includes a photo of six dogs together at Covert Farms in Oliver, which Townsin said is the most dogs in one shot to ever get featured.
Proceeds from calendar sales benefit two charities – the Cure Blau Syndrome Foundation, which was founded by Townsin to help people suffering from an inflammatory condition that resulted in the death of his six-year-old daughter Lexi; and to the BC SPCA, where more than $10,000 has been donated so far through his efforts.
Winery Dogs calendars are on sale for $18.95 at participating wineries. They can also be ordered online here.
— This story was originally published by the Penticton Herald.
News from © iNFOnews, 2023