10 MORE B.C. wine varieties to try in 2020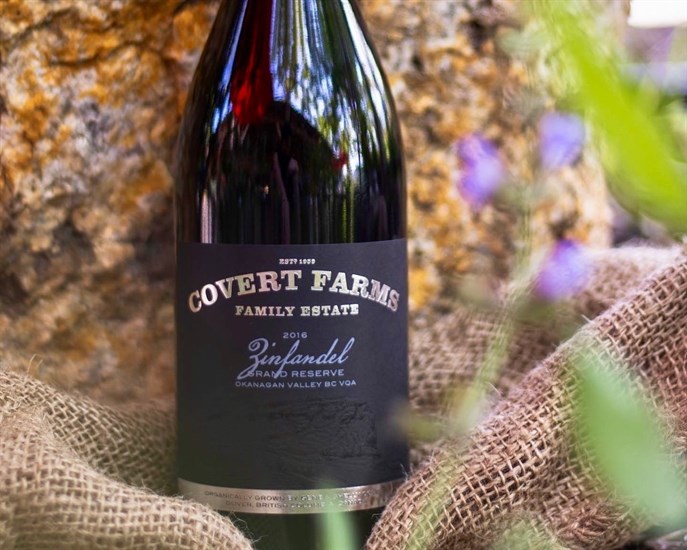 Earlier this week, we offered you ten varietals to get you out of your wine rut. But here's the beautiful thing about wine — there are so many to try and enjoy. Hey, it's 2020 so let's make this a cool 20 wine varietals to try. And, If you want to choose just one winery, Moon Curser Vineyards in Osoyoos specializes in amazing, unique to B.C. varietals like Dolcetto (an Italian red served chilled), Arneis, Petit Verdot, Tannat, Tempranillo and more.
Let's do this:
1. Malbec: Originating from France, Malbec is a full-bodied red that is one of the official six grape varietals allowed in the blend of red Bordeaux wines and is also Argentina's flagship red wine.
Try: Bench 1775 Winery, Burrowing Owl Estate Winery, Hillside Winery, Kettle Valley Winery, Moraine Winery, Moon Curser Vineyards & Red Rooster Winery
Bonus fact: Malbec from B.C. often displays unique blueberry notes not found in Malbec from other regions.
2. Maréchal Foch: This red wine grape variety was developed in 1910 in Alsace by Eugene Kuhlmann and was named after French General Ferdinand Foch who served in World War I. Maréchal Foch is noted for its deep blood-like colour and is a typically a dry medium to full-bodied red wine.
Try: Alderlea Vineyards, Sperling Vineyards, Lang Vineyards, St. Hubertus and Oak Bay Estate Winery and & Symphony Vineyard
Bonus fact: Quails' Gate has B.C.'s oldest Maréchal Foch vines some of which are now over 50 years old and makes a coveted dessert wine called Quails' Gate Fortified Vintage Foch.
3. Ortega: Created in 1948 by Hans Breider in Germany, Ortega is a white grape variety named in honour of the Spanish poet, José Ortega y Gasset — a delightful easy drinking white wine that is the perfect summer sipper.
Try: Blue Grouse Estate Winery, Celista Estate Winery, Cherry Point Estate Winery, Deep Cove Winery Vineyards, Enrico Winery, Larch Hills Winery, Recline Ridge Winery, Sea Star Vineyards, Sunnybrae Vineyard & Zanatta Winery.
Bonus fact: Ortega is the signature wine of Vancouver Island and the Gulf Islands and is also making strong roots in the Shuswap region.
4. Pinot Blanc: Pinot Blanc is a white wine grape variety that originated in the 19th century from the Alsace region in France. Pinot Blanc is a mutation of Pinot Gris which is a mutation from the red wine varietal, Pinot Noir.
In B.C. Pinot Blanc as a single varietal is experiencing a renaissance of popularity and offers outstanding value. Pinot Blanc is aromatic, more complex, smoother and typically less acidic than it's popular sibling, Pinot Gris.
Try: Anthony Buchanan Wines, Rigour & Whimsy, Mayhem Wines, Blue Mountain Vineyard, Clos du Soleil Winery, Hester Creek Estate Winery, Lake Breeze Vineyards, Nk'Mip Cellars, Sandhill Wines & Skaha Vineyards.
Bonus fact: Pinot Blanc was one of the varietals that laid the foundation for Canada's wine industry and is also popular in the Okanagan as an icewine.
5. Riesling: One of the world's oldest grape varieties, Riesling is an aromatic white grape from the Rhine region in Germany with origins dating back to the 15th century. Historically, Riesling was made as a sweet wine but today, Riesling can be found in an array of styles ranging from sweet, medium-sweet to medium-dry or bone-dry. Adored by sommeliers, dry Riesling is the "sophisticated white wine" of this new decade.
Try: 8th Generation Vineyards, Daydreamer Wines, Little Farm Winery, Intrigue Wines, Kitsch Wines, Moraine Winery, Monte Creek Ranch Winery, Orofino Vineyards, Spearhead Winery, Synchromesh Winery, Tantalus Vineyards and Wild Goose Winery.
Bonus fact: While dry Riesling is all the rage, Riesling's noble roots as a sweet wine shine in B.C. icewines. Try these Riesling Icewines: Gehringer Brothers Estate Winery, Inniskillin Okanagan Estate, Kalala Organic Estate Winery, Mission Hill Winery and Quails' Gate Estate Winery.
6. Siegerrebe: A white wine grape variety created in 1929 in Germany by viticulturalist, Dr. Georg Scheu. Siegerrebe means "victory vine" in German and is a light- to medium-bodied, crisp aromatic white wine.
Try: 40 Knots Winery, Blue Grouse Estate Winery, Chaberton Estate Winery, DeVine Vineyards, Gray Monk Estate Winery, Nagging Doubt Winery, Recline Ridge Vineyards & Singletree Winery.
Bonus fact: 40 Knots Winery located on Vancouver Island first named their Siegerrebe wine after their winery dog, Ziggy. Unfortunately, the Ziggy wine became involved in a lawsuit with Loblaws, resulting in the name change to Sieg. For locals, it will always be the Ziggy wine.
7. Syrah/Shiraz: A dark-skinned red grape variety, Syrah came to fame in the 18th century in France's Rhone Valley. Syrah migrated to Australia in the 19th century and once down under, Syrah was re-christened as Shiraz. While Syrah is the more popular name in B.C., there are a growing number of wineries also calling it Shiraz. Syrah/Shiraz is typically an earthy medium to full-bodied wine with high tannins in cooler climates and a fruitier full-bodied wine with softer tannins in hot climates. B.C. Syrah/Shiraz falls between the two styles.
Try: Winemaker's CUT, C.C. Jentsch Cellars, Clos do Soleil Winery, Daydreamer Wines, Marichel Winery, Maverick Estate Winery, Laughing Stock Vineyards, Nichol Vineyard, Oliver Twist Estate Winery, Tightrope Winery & Vanessa Vineyard.
Bonus fact: Alex and Kathleen Nichol, the original founders of Nichol Vineyards were the first to plant Syrah in B.C. in 1990. Syrah is now the 4th most planted red grape in the Okanagan.
8. Viognier: While its origin a mystery, Viognier is presumed to be an ancient grape brought to France by the Romans in the third century. It has French status, being the only permitted white grape allowed in the Northern Rhône's wine appellation of Condrieu. Viognier is a full-bodied expressive white wine with intoxicating perfume-like aromas. When aged in oak, it can also be rich and creamy.
Try: CedarCreek Estate Winery, Elephant Island Winery, JoieFarm Winery, La Frenz Winery, Lariana Cellars, Liquidity Winery, Quinta Ferreria Estate Winery, Silkscarf Winery, Time Winery, Terravista Vineyards, Van Westen Vineyards & Volcanic Hills Winery.
Bonus fact: The white Viognier is often blended in small amounts with the red Syrah to add floral aromas and brighten the wine. In Canada, Syrah can still be called a single varietal even when blended with Viognier provided that it is under 15%.
9. Zinfandel: While Zinfandel's lineage is debated, most agree that it originated in Croatia not Italy where it is known as Primitivo. Today, it is recognized as one of California's signature varietals and is known simply as Zin. A medium to full-bodied red wine, it is planted in only small quantities in B.C.
Try: Black Sage Vineyards, Covert Farms Family Estate, Desert Hills Estate Winery, Kettle Valley Winery, Rust Wine Co. & Young & Wyse Collection.
Bonus fact: Inniskillin Okanagan released B.C's first Zinfandel in 2002.
10. Zweigelt: A red wine grape variety developed in 1922 in Austria by Fritz Zweigelt, it is the most widely grown red grape in Austria and Canada is second. Zweigelt is a delicious, dry medium bodied red wine.
Try: Arrowleaf Cellars, Garry Oaks Winery, Hainle Vineyards, Kalala Organic Estate Winery, Pipe Dreams Winery & Upper Bench Estate Winery.
Bonus fact: Hainle Vineyards, Kalala Winery and Summerhill Pyramid Winery also make Zweigelt as an icewine.
How did we do? Let us know in the comments below if you managed to find a new favourite.
— Claire Sear is a Vancouver based food, wine & lifestyle writer
---
We welcome your comments and opinions on our stories but play nice. We won't censor or delete comments unless they contain off-topic statements or links, unnecessary vulgarity, false facts, spam or obviously fake profiles. If you have any concerns about what you see in comments, email the editor.
News from © iNFOnews, 2020