Why Aren't Overdose Awareness Advertisements Allowed on Social Media?
Dangerous drugs are a complex issue in every Canadian city no matter how large or small.
Toxic drugs have created a near decade-long public health emergency in B.C. with staggering death rates in every community. 2022 saw the toxic-drug supply claim nearly 2,300 lives in B.C. Lisa Lapointe, B.C.'s chief coroner has stated that "these deaths are preventable" and adds "those dying are our family members, neighbours, friends, and colleagues."
But anyone wanting to provide public awareness and educational information about this through advertisements on social media, will have their ads blocked by social media platforms such as Facebook or YouTube.
These platforms have blanket policies that block paid advertising on many subjects, including ads promoting drug awareness and places to go for help. Many non-profit agencies rely on social media to get messaging out all the time. But when it comes to paying to provide information specifically about preventing overdose, it isn't allowed. The agencies can't reach new audiences this way.
Laurie Case, the Executive Director of Communications for Turning Points Collaborative Society, says "We have been trying to get the message out to as many people as possible about the dangers of using alone. We are simply trying to provide anonymous access to services, supports, and information. Funded by a grant through HART (Harm Reduction Team in Vernon) we created an educational campaign that included radio ads, posters, videos, plus paid social media posts to help spread the message. I was shocked when our social media and YouTube ads were blocked."
Since the 2022 BC Coroners Report reported 79% of overdose deaths are men, Turning Points focused their messaging to reach housed men who use illicit drugs and are at risk of overdose deaths. Frustratingly, these ads were denied by YouTube and FB.
Read More About Turning Points Collaborative Society Services
The overarching goal was to provide important information and to raise awareness - in an attempt to reduce stigma and curb opioid overdoses and death. Our short videos featured two stories of personal experience with drugs and overdose, to help highlight the risks involved. Case adds "This was not a cloaked advertisement for a specific treatment or service - the entire intention was to give people a link to potentially life-saving information and services."
Case continues, "I was so surprised that these social media giants have policies that are preventing education getting to the people who need it. I'm sure the policy has good intention, but the unintended consequence is that overdose prevention and awareness attempts are stymied. But how do you make that argument to Meta? How does our small-town non-profit get through to them?"
Kim Annis, a marketing strategist with iNFOTEL MULTIMEDIA said, "Even as a social media ad specialist, and with a great team who are Google-certified and Meta (Facebook) Blueprint-certified, working behind the scenes we could not get approval after several tries. We have experience with similar topics on large platforms like YouTube with great success in the past, but the process here was quite different and limited our success."
This global ban, which may be in place to prevent predatory actors promoting drug use or taking advantage of addicted users, works against countries such as Canada, where we already have guidelines to protect the most vulnerable. As a result, promoted educational content that could prevent deaths and overdoses has been silenced.
Case adds, "These policies make it extremely difficult for organizations like ours to spread the message. It means that vital information isn't reaching the general population who might know someone at risk."
She continued, "To Facebook and Google – please engage stakeholders including non-profits to help adjust your policies so that critical educational messaging can reach more and more people. To our readers, please help us promote the message organically. You can like our posts, share the links, watch the videos, and if you know someone using alone, please reach out to them and share the information found here."
Read YouTube's ad policies here. Facebook policies are here.
Canadian agencies affected by Google advertising bans include:
Clinical treatment providers for drug and alcohol addiction, including inpatient, residential, and outpatient programs
Recovery support services for drug and alcohol addiction, including sober living environments and mutual help organizations
Lead generators and referral agencies for drug and alcohol addiction services
Crisis hotlines for drug and alcohol addiction
Sponsored By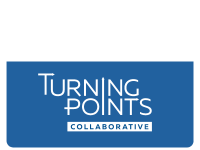 News from © iNFOTEL MULTIMEDIA, 2023