Leading Edge Glass - No Appointment Necessary
There's almost nothing more frustrating than a chip or crack in your vehicle's windshield. And if you do find yourself with a windshield needing repair or replacement, then Leading Edge Glass in Kelowna is your go-to choice. They provide quality windshield repair and replacement services for any vehicle – without an appointment.
Shop owners Tyler and Dave and their team of experienced technicians have the latest tools and knowledge to get your vehicle repaired safely and quickly. They use only the highest-quality materials to ensure a long-lasting repair or replacement.
At Leading Edge Glass, they specialize in a wide variety of glass services - from windshield replacements to custom glass changes on windows, tabletops and mirrors. They're pros at repairing windshields for heavy trucks and excavators. "We do a lot of motorhomes and RVs as well," Tyler added. "We are one of the only shops in Kelowna capable of accommodating RVs and semi-trucks."
With over seventy-five years of combined experience, Leading Edge is committed to providing superior service for every customer.
Plus, to help make their service even more convenient, their mobile auto glass service is designed to make your life easier by offering a seamless pick-up and drop-off service right from your work or home. There's no need to worry about making alternative transportation arrangements, as they also provide a courtesy car for you to use while your vehicle is being serviced. Simply drop off your car and take advantage of their courtesy car, ensuring minimal disruption to your busy schedule.
Residential glass is also an important part of their work, offering window glass replacements and repairs. Windows are normally sealed in a factory, but the seal can fail over time, causing moisture or fogging between the panes of glass. Leading Edge Glass can replace these and provide you with a quote to also upgrade them to high-efficiency Low-E with optional Argon gas fill. They can custom cut mirrors, tabletops, shelves, and even repair or make window screens to any size.
From Westbank to Lake Country, whether it's a small chip, larger crack, or complete windshield replacement Leading Edge Glass has the right solution for you. Give them a call at (250) 801-2844, or better yet, stop by the shop at #4-710 Stremel Rd. in Kelowna.
They offer same-day windshield repair & replacement, and with no appointment necessary, they'll have you in and out in no time.
Sponsored By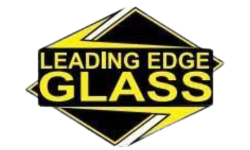 News from © iNFOTEL MULTIMEDIA, 2023