This could mark the end of new single-family subdivisions in Kelowna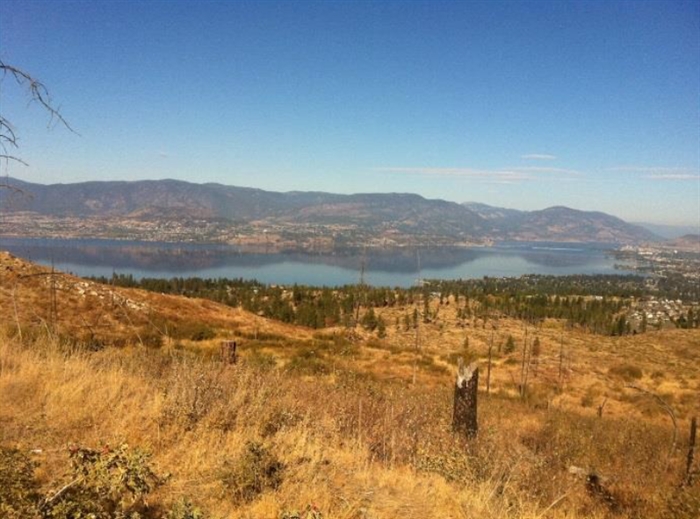 Despite a huge increase in demand and prices for single-family homes in Kelowna over the last few months, city staff want council to say no to a major new subdivision.
A plan to develop what's called the Thomson Flats covering 255.5 hectares near the southern boundary of the city has been in the works since 2013 and is, finally, heading to council on Monday.
Despite city staff working with the developers on writing the plan, they are recommending council reject the proposal for what they call 1,200 new homes but is more like 680.
That's because council decided two years ago to concentrate new home construction in town centres rather than scattered around the city due, in part, to the higher cost of servicing single-family subdivisions.
READ MORE: Kelowna council being asked to pick winners and losers in residential development
"The reasons for this shift are many and range from the cost of supporting expensive infrastructure and the transportation challenges associated with car-dependent neighbourhoods, to housing affordability, and climate impacts from transportation-related greenhouse gas emissions," the report states
With the push for more electric cars, that argument carries less weight, Andrew Bruce, the consultant for developers Melcor and WSP told iNFOnews.ca.
Besides, he said, this isn't some new project out on the fringes by itself but an integral part of the Southwest Mission that was first approved about 35 years ago.
"This isn't sprawl, it's suburban infill," Bruce said. "There are a whole lot of benefits for the surrounding community."
Water and sewer are available next to the site, he said. It will provide customers to planned commercial development at The Ponds that it borders on.
A road running through the site will connect Chute Lake Road to the South Perimeter Road and Gordon Drive.
It includes a school site that is "deemed essential" by the school district, says the report going to council.
Trails will also connect to the Myra-Bellevue Provincial Park.
"There was a whole lot of effort we made to focus on environmental restoration of Rembler Creek that's just been destroyed through there," Bruce said. "It becomes a real spine for the whole development in terms of a linear park and an environmental management area and habitat."
The developers applied in 2013 to do an Area Structure Plan for the site. That's similar to the types of plans done for subdivisions like Wilden, The Ponds and Kettle Valley projects.
That started off as a vision for 1,400 homes but was soon cut down to 1,200. After city staff said they didn't want to see homes on the hillside, the developers cut their plans to 680, although that isn't stated in the document going to council.
"When we first started this process, we thought it would be a two-year process," Bruce said. "Had we been going to council four or five years ago, it might have been a different recommendation. We've just got caught in this time crunch where the plan just got delayed and delayed and delayed and, now, we're in a different policy environment."
City planning staff kept asking for more information and asking for things like different scenarios for transportation impacts. Each version just ate up more time and money. Hundreds of thousands of dollars have been spent drafting the plan, Bruce said.
In March 2019, city council adopted its policy to concentrate growth in urban centres and talked about limiting growth in already approved projects, like Wilden.
The Ponds, which borders on Thomson Flats, was not going to be cut back because of the desire to have enough homes to justify more commercial development in that area of the city.
Bruce continued to work with the city after that decision was made. Staff told him that Thomson Flats was not included as a housing option in the new Official Community Plan that's being drafted. The final decision would be based on the merits of the Thomson Flats Plan, Bruce said he was told.
So, work continued with the full knowledge and involvement of city staff, he said.
While he's not surprised with the negative recommendation, he didn't find out formally until the council agenda was posted online Thursday.
"We knew the longer this thing went on, our job was getting tougher every day, but we couldn't kick it loose to get it to council sooner," Bruce said.
The developers plan to make their presentation to council on Monday and try to convince them that this is an important completion to the Southwest Mission.
---
To contact a reporter for this story, email Rob Munro or call 250-808-0143 or email the editor. You can also submit photos, videos or news tips to the newsroom and be entered to win a monthly prize draw.
We welcome your comments and opinions on our stories but play nice. We won't censor or delete comments unless they contain off-topic statements or links, unnecessary vulgarity, false facts, spam or obviously fake profiles. If you have any concerns about what you see in comments, email the editor in the link above.
News from © iNFOnews, 2021