Scammers are taking advantage of Kamloops's competitive rental housing market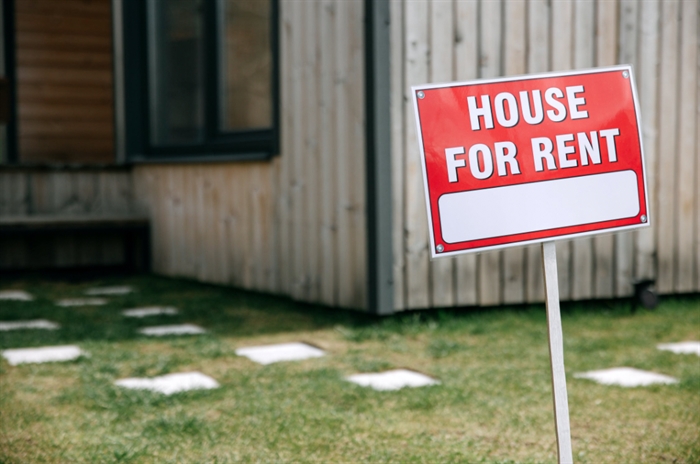 It appears that finding the elusive rental unit isn't the only challenge for hopeful tenants in the fiercely competitive rental market in Kamloops, B.C.
While searching for a house to rent in Kamloops for the past several weeks, resident Jennifer Dawn Adams claims she has seen a lot of rental scams.
READ MORE: Free rent offers rare in Okanagan and Kamloops
Most recently, she was told she could pay $1,000 to move her application forward ahead of others.
"An individual contacted me and said he would prioritize my application if I paid an extra $1,000," she said. "The call came from a blocked phone and referred to a listing that is now deleted. There are lots of shady things going on in the rental market and lots of fake scammer ads too. The sad part is I thought about paying it and probably would have if it was a house and not just a suite."
Kamloops resident Tia Chalifoux claimed she too was contacted by a scammer while hunting for a rental in May of this year.
"An individual sent us a picture of a house, requesting we send a damage deposit and the first month's rent without looking at the place first," she recalled. "He had told us because of COVID there wouldn't be viewings, but we have pictures of the place and we could move in on the first of the following month."
Chalifoux said she didn't answer him back.
READ MORE: Kamloops residents left stranded as rented houses are slated for demolition
There are several ways potential tenants can get duped.
In some cases the scammer poses as a landlord that lives out of town and therefore cannot show the rental, but asks the renter for a deposit with a promise to send the keys.
Sometimes the current tenant pretends to be the landlord of a rental unit in order to collect deposits or secretly sublet the rental for more money.
In something called 'the bait and switch', the landlord advertises a great rental but when renters try to see it they are told it is no longer available and shown an inferior place.
READ MORE: 'Subdued' housing market predicted in B.C. through 2021: Central 1 Credit Union
There are steps tenants can take to reduce their risks of falling victim to fraud.
Robert Patterson is a lawyer at the Tenant Resource and Advisory Centre of B.C., a non-profit organization that provides free legal education, representation, and advocacy on residential tenancy matters. He said he receives reports of scammers in the rental market.
"One of the first good rules of thumb is if it looks too good to be true, it probably is, though there are occasional good deals out there," Patterson said. "Tenants should ensure they go to the rental unit with the landlord before they pay a security deposit. Scammers target people who are coming from out of town, so make sure someone is there to look at the place for you to minimize risk."
Patterson suggests rental hunters look at the Residential Tenancy Act of B.C., and if a person is renting a pad, the Manufactured Home Park Tenancy Act.
"The Acts lay out rules that apply legally and can't be cut around," he said. "The material can be confusing for some readers so we have made a more understandable version that can be found on our website."
Patterson said if a tenant is unsure whether they are communicating with a real landlord there is a search they can do for a small price which is also available through the website.
The public was warned about potential rental scams in a release by RCMP earlier this year after police received at least two complaints involving people who were scammed after responding to an online rental ad.
"It can be easy to be fooled, especially if you're moving to town yourself and are unable to visit the property in person," said Const. Crystal Evelyn, Kamloops RCMP's Media Relations Officer. "It might not always be easy, but always make sure that you or someone you trust visits a property first before exchanging any money. Also, take steps to confirm the person offering the property is its actual owner. Taking the time to talk to neighbours in the area or a building's superintendent can save you a whole lot of time and money on the other end."
Tips to avoid rental scams:
• Visit the property in person
• Ask the landlord to show you proper identification
• Talk to others in the area to confirm who owns the property
• Ask to see previous utility bills for the address to confirm the person is indeed the landlord
• Ensure a proper rental agreement is provided and signed by both parties
• Consider paying with something other than cash, such as a cheque or bank draft
---
To contact a reporter for this story, email Shannon Ainslie or call 250-819-6089 or email the editor. You can also submit photos, videos or news tips to the newsroom and be entered to win a monthly prize draw.
We welcome your comments and opinions on our stories but play nice. We won't censor or delete comments unless they contain off-topic statements or links, unnecessary vulgarity, false facts, spam or obviously fake profiles. If you have any concerns about what you see in comments, email the editor in the link above.
News from © iNFOnews, 2021