Penticton Excavator Puts Safety First with Latest Equipment Investment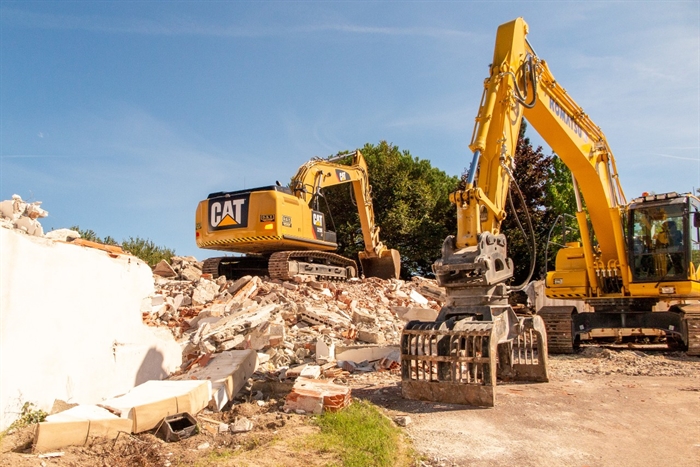 When it comes to construction, Penticton's TwinCon Enterprises Ltd. continues to move through a new era of efficiency, reliability and safety.
According to company president Chris Dandurand, the investment began two years ago and is continuing through the purchase of Cat next generation excavators. What is unique to these machines is they come straight from the factory ready to work with 3D, Trimble GPS and load scales.
"It's a big investment but the proof is in the pudding," said Dandurand. "Depending on the project, we're shaving time off considerably, completing big work and, you really can't put a price on safety. When you're reaching over a slope and you're doing a grade, typically you'd have two guys out there with jigs standing on the slope working with the excavator in close quarters with the bucket. Now the operator can do that by himself from the cab of the machine keeping the guys safe and on flat ground."
That goes along with the excavator's built-in weigh scale allowing the operator to accurately measure material.
"We're maintaining a legal, safe load for all of the dump trucks that are leaving the site; an overloaded truck is not a safe truck," said Dandurand.
Excavator operators can view 3D models in a real-world environment at a true-life scale, in the context of existing surroundings and are able to grade within a seven-millimetre tolerance. Even if satellite reception isn't available, the screens will still show a two-dimensional image. According to Dandurand, the real winners are TwinCon's clients who get the most advanced technology in projects of all types, large or small.
"Today we pride ourselves on maintaining those same values as the company continues to grow," said the company president. "We believe in community and respect, and it shows in the work produced and our client satisfaction. TwinCon's policies operate on the core foundation of quality services, and safety to both staff and the public."
Sponsored By

News from © iNFOTEL MULTIMEDIA, 2021