'One for the books': Power outage leaves Kelowna realtor stuck in pitch-black elevator with client, homeowner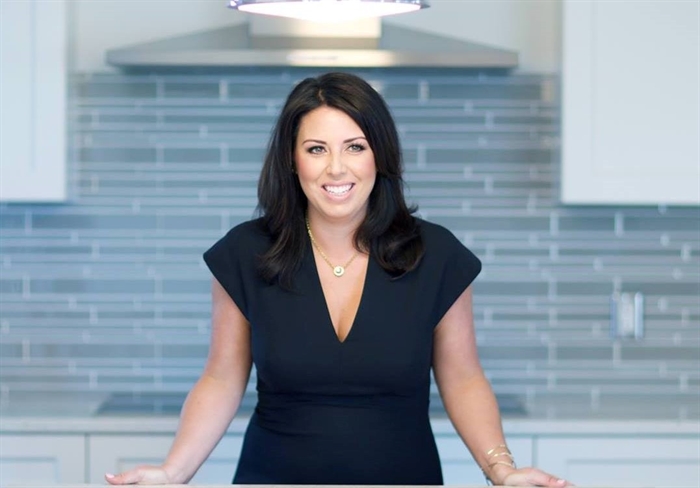 What began as a typical day for a realtor in Kelowna earlier this week, ended in a 2.5-hour-long ordeal, stuck in a pitch-black elevator with a client and a homeowner.
Lora Moran was on her way to show a client a condo in the city's Glenmore neighbourhood Nov. 15, the same afternoon a severe rainstorm swept through the Okanagan Valley, clocking 120 km/h winds and knocking down power lines.
"We were meeting at 3 p.m.," Moran said. "I remember thinking it was a lovely drive on a balmy day. The homeowner let us into the building and the client and I took the elevator up to look at the unit, which we viewed and then we walked around checking out the building."
READ MORE: Storm leaves 10,000 without power across southern Interior
Moran said her client had a question about storage, so they went back downstairs to talk to the homeowner.
"The homeowner was walking in the front door and a storm was blowing in behind her," Moran said. "The weather had completely changed in twenty minutes. It was wet and blustery."
The three women masked up and entered the elevator to go see a storage unit on the third floor.
"As soon as we got to the floor everything went dark and the elevator stopped," Moran said. "I instantly took my phone out and turned on the flashlight, otherwise it was so dark we couldn't see a thing. All we could hear was the wind howling outside."
Moran said they looked at each other in disbelief, then tried to push and pull the door open. They opened the telephone box in the elevator and pushed the help button, only to hear a series of beeps and an automated voice saying to call back later.
"We started banging on the door until a resident came down the hall," she said. "He told us the whole building was pitch black. He called 911 for us. We tried to call but our phones had dodgy reception. He told us about all the horrendous storm activity and warned it would likely be awhile before help would arrive. He really wasn't comforting. This was at 3:45."
READ MORE: Clean-up in progress in West Kelowna after violent storm toppled trees
Moran said the trio sat on the floor of the elevator for another half hour until they heard a bang on the wall from the RCMP asking if they were OK.
"He said he wasn't trained so would have to just try to break the door," she said. "We decided that would be interesting but a bit dramatic and no one was hurt so we stayed put."
The officer told the trapped group the fire department was busy working on several incidents around the city and to "hunker down" for a couple of hours.
"We were three middle-aged women with no food, no water and nothing but our little purses," Moran said. "We started joking about our predicament, wondering where we would pee. We decided to relegate a pee corner but fortunately didn't need to use it. We were rationing our cell phone flashlights. It would have been unnerving if we were sitting there in the dark."
It was approaching 6 p.m. when the women heard from a firefighter, asking them if they were all right. Moran said they were asked to wait longer because the fire team had to extract some seniors from an elevator next door.
"They came back and then we felt the elevator move," she said. "They told us to hold tight and it moved again. Then I saw this crowbar come through the edge of the door and peel it open. Three firefighters with headlamps were looking at us. Then we went outside and were shocked at the mess the storm had made."
The elevator was stuck from power outages that left thousands in the dark across the southern Interior. Moran has lived in Kelowna since the 1980s and said she has never seen such a violent storm.
"This was the most interesting time I have had with a client and a homeowner," she said. "I've been doing real estate for 17 years and this is one for the books. We had a good chat on the floor of an elevator. Both women were lovely."
---
To contact a reporter for this story, email Shannon Ainslie or call 250-819-6089 or email the editor. You can also submit photos, videos or news tips to the newsroom and be entered to win a monthly prize draw.
We welcome your comments and opinions on our stories but play nice. We won't censor or delete comments unless they contain off-topic statements or links, unnecessary vulgarity, false facts, spam or obviously fake profiles. If you have any concerns about what you see in comments, email the editor in the link above.
News from © iNFOnews, 2021