Making your money work for you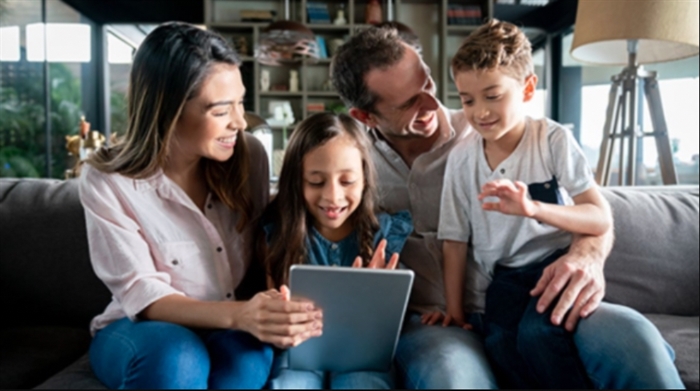 Steven Theimer makes people's money work for them. The Penticton-based consultant with IG Wealth Management says the importance of financial planning cannot be stressed strongly enough, but it is not always a message that gets through to some people.
As he sees it, the most important step is the first one, sitting down with an expert like him and discussing what you want and making a plan to achieve it.
"It's not painful," says Theimer, who used to work in restaurant management and banking before moving over to financial planning with IG Wealth Management.
Theimer says he likes helping people.
"Often I find there is a reluctance to talk with a financial planner" he says. But, he adds, that first step can make all the difference when it comes to your financial future and that of your family. "The sooner you start, the better."
With him, there is no barrier to entry when it comes to his services. Theimer works with clients who have large portfolios and small ones — with young people starting out, middle-aged folks who run businesses or who are planning for retirement, or seniors.
"I'm really linked to my clients' success," he says. As a young father of two little girls, Theimer knows the pressure of providing for your family while trying to grow your saving and investments for the future. He has also seen how some people do not plan for that future and that dismays him. Through realistic planning now the future can be bright.
What Steven brings to the table are not just words. He not only talks the talk, he walks the walk. He works diligently with his clients to create personalized, individual financial plans, centred on the clients' individual needs, lifestyles and goals. The plans he creates start conservatively but are flexible enough to change over time as needed.
One of the most popular products IG Wealth Management offers does just that. The IG Living Plan is a plan that can change over time to meet the requirements of a changing lifestyle and those brought about by a changing world. The plan is not rigid and does not stay the same once it has started, and therein lies its strength.
Just as your life changes, so should your financial plan.
"It's like a road map or a guide to efficiently getting where you want to go," says Theimer. Using the most up-to-date information and technology, he and his associates at IG Wealth Management help their clients become comfortable with their choices and, with their choice of financial planner. As Theimer sees it, it's all about having someone you can trust.
"I bring a lot of confidence because there can be uncertainty out there," he says. "I solve a lot of 'what-ifs.'"
Another thing Steven brings to the table when it comes to financial planning is someone who can take the emotion out of what can be a very emotional process. When it comes to our money, we can be very emotional, not only about the money itself but also because of the impact our money will have on our families and their futures.
"I don't have the emotional attachment, so I can be objective in the planning," says Theimer.
In addition to the work he does with clients, Theimer also helps give back to the Penticton community by teaching young people financial literacy. Through a program called Money and Youth, part of a partnership between IG Wealth Management and the Canadian Foundation for Economic Education, he volunteers his time and knowledge to help young people learn about money with the goal of helping them secure their financial future.
IG Wealth Management, which rebranded from Investors Group in 2018 to better reflect what it does for its clients, has been a leading financial services company in Canada since 1926. It offers its clients a variety of products, ranging from the IG Living Plan to RRSPs, tax-free savings accounts (TFSAs), education savings plans (RESPs), non-registered investments, insurance, bank accounts and mortgages.
Theimer's office is located on the second floor of Riverside Plaza at 206-300 Riverside Drive in Penticton, but like so many people now, he is currently doing most of his work from his home office.
He meets with clients remotely and offers an online booking portal to allow clients, or prospective clients, to meet with him in 15-minute and 45-minute blocks.
"I like to gather information and that starts with a conversation," he says.
The booking portal connects directly to Theimer's calendar.
More traditional in-person meetings are also available, but must be arranged in advance and full COVID-19 protocols will be in place.
Theimer can be reached by email at Steven.Theimer@IG.ca, or by phone at 250-809-9820.
Insurance products and services distributed through I.G. Insurance Services Inc. Insurance license sponsored by The Great-West Life Assurance Company.
Investors Group Trust Co. Ltd. is a federally regulated trust company and the mortgagee. Mortgages are offered through I.G. Investment Management, Ltd. Inquiries will be referred to a Mortgage Planning (Agent) Specialist.
Banking products and services are distributed through Solutions BankingTM. Solutions Banking products and services are provided by National Bank of Canada™ Solutions Banking is a trademark of Power Financial Corporation. Investors Group and design are trademarks owned by IGM Financial Inc. and licensed to its subsidiary corporations. National Bank of Canada is a licensed user of these trademarks.
This is a general source of information only. It is not intended to provide personalized tax, legal or investment advice, and is not intended as a solicitation to purchase securities.
Sponsored By

News from © iNFOTEL MULTIMEDIA, 2021