In the market for new windows? Call Nagy Brothers Windows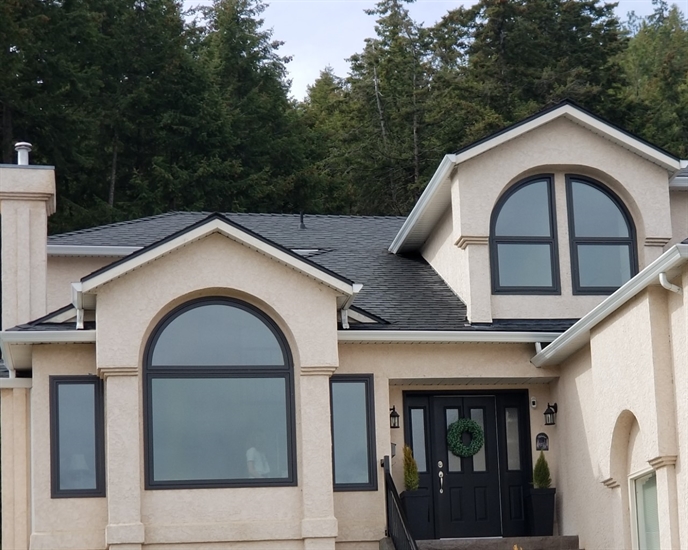 When it comes to replacing your home's windows, Nagy Brothers Windows is a clear choice. Based in West Kelowna, the 10-year-old company has developed a solid reputation for its work, its service and for the products it carries.
"In the end, we want to make sure the customer is happy," says Glen Nagy, one of three brothers who run the company. "We try and make sure everything goes exactly as planned. But sometimes issues do crop up, and that's where you see the biggest difference with us. We don't stop until everything is right."
That attention to detail has earned the company a stellar 4.9 rating out of 5 on Google, with 49 reviews, 45 of them awarding the company with five stars. Nagy says with more people than ever at home now for longer periods because of the pandemic, homeowners are casting a more critical eye over their property and looking at renovations.
A key area in any home is its windows, which play a crucial role in both energy efficiency and home comfort. Over the years, window technology had improved and the windows of today offer homeowners and a full array of energy saving features to help reduce their home energy cost. While a typical home's windows will last between 25 and 30 years, there does come a time when they need to be replaced. The staff at Nagy Brothers will work with their clients to find the best style of window, features and window coatings to keep their homes bright but also cool in the summer and warm in the winter.
Unlike some other areas of the country, seasonal temperature fluctuations are more of a concern as hot summer days and long cold winters both need to be accounted for. Nagy says in some cases in the Okanagan, monthly summer electricity bills — due to heavy air conditioning use — can rival monthly heating bills in the winter. So it's important to have windows that address both issues. That's where the expertise of the Nagy Brothers staff comes into play.
Carrying well-known brands such as Milgard and All Weather, the company has just what you need. In its West Kelowna showroom, the company also carries a full line of window coverings, including blinds by Maxxmar, as well as retractable screens, siding, doors and door hardware. Its eight staff — including the three brothers, Glen, Lawrence and Rob — work with nine exclusive experienced contractors who make sure projects are done on time, on budget and done right.
Glen Nagy says, unlike some firms, Nagy Brothers believes a proper window installation should include removing the old window and the frame to allow for a full and proper inspection of the surrounding wall area. That way, an inspection can be made to make sure there is no damage in the surrounding wall that may have resulted from old failing windows seals. The damage can be repaired before the new windows go in.
"A proper installation is important," says Nagy. "People can save money by not doing that, but in the long run it can cost them more."
The three brothers all have backgrounds in contracting and are long-time Central Okanagan residents. While Glen handles the office management for the company, Lawrence is the sales manager and Rob is the installation manager.
Lawrence Nagy's name may also be familiar to some long-time sports fans in the Central Okanagan. A former football player in high school and university, he coached the Okanagan Sun football team to two national championships in 1988 and 2000 and in 2018 was named general manager of the team.
So if you are in the market for new windows, drop by the Nagy Brothers Windows showroom at 1718 Byland Road in West Kelowna, call 778-755-6249 or check out the company's website at www.nagybroswindows.ca.
Sponsored By

News from © iNFOTEL MULTIMEDIA, 2021