Award-winning Laser Skin Treatments at Namaste Day Spa
Everyone deserves to treat themselves every once in a while—and what better way to do it than with a spa day? Namaste Spa offers its clients more than just traditional spa treatments. Located in downtown Kelowna with an amazing 12th-floor view overlooking Okanagan Lake and the mountains, it's the perfect place to get pampered while you rest and relax.
Owner Diana Dodu and her team make client satisfaction their top priority. Namaste's fully certified aestheticians provide laser treatments, hydrafacials and many more services to help their clients get the best results for more youthful and radiant skin that defies age. Treatments can be done in an hour or less and are designed to fit into a busy schedule or on your lunch break. You don't have to take time away from work or other obligations.
Video Credit: Namaste Day Spa
Relax at Namaste Day Spa and Organic Skin Shop in Kelowna - Massage, Facials, and More! '
With a holistic approach to skincare, Namaste Spa uses only the finest organic skincare products by Eminence, and the most advanced, award-winning laser treatment provided by the Harmony XL Pro.
"The Harmony XL Pro is voted the top laser for age corrective, best hair removal and IPL (Intense Pulsed Light)," Diana said. "It is a pain-free, high quality treatment, and the results are excellent. It's state-of-the-art treatment with minimal downtime and no reddening of the skin."
To complement, try Namaste Spa's Hydrafacial treatment - deep exfoliation and increased hydration that will detoxify, rejuvenate, and protect your skin to keep it looking ageless. Hydrafacials provide lymphatic drainage manually with high pressure suction that improves circulation, depuff and detoxifies, and can be done on the face or body.
Single-session and multi-session treatments are available for men and women, all ages treating a multitude of concerns—anyone looking to improve their skin and feel refreshed.
The spa is located at in Suite 1260 at 1631 Dickson Ave (Landmark 6), in Kelowna, B.C.
Whether you are looking for a lunchtime break or want to start a series of age defying treatments, Namaste Spa can keep your skin looking youthful and glowing. Visit Namaste Spa today to start your journey to healthier, younger-looking skin.
For more information about all the services and treatments available, and to book an appointment, visit their website at namastespakelowna.com or call (250) 808-0489.
Sponsored By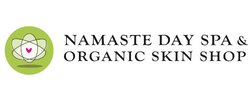 News from © iNFOTEL MULTIMEDIA, 2023