Why B.C. has the lowest (legal) weed sales per capita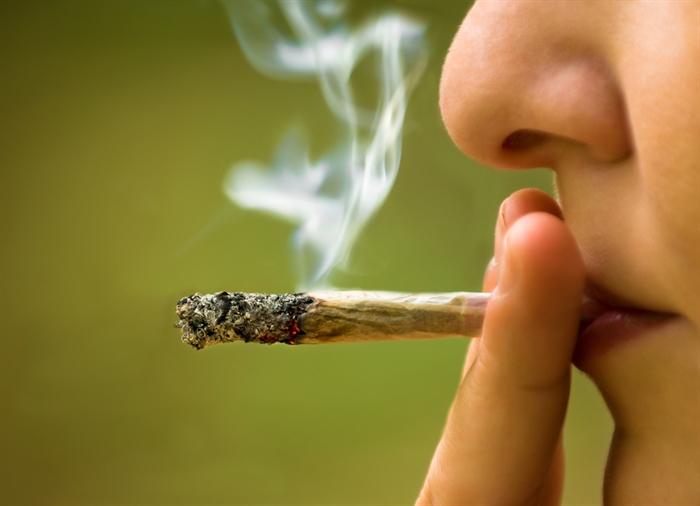 For decades, British Columbia has been known for its B.C. Bud and cannabis culture but you wouldn't know it by early legal cannabis use statistics.
Statistics Canada shows B.C. as the lowest ranking province in sales per capita at just ten dollars a person since legalization. But to some people with experience in the business, B.C.'s long history with illicit weed explains it: British Columbians aren't buying legally because they're loyal to past dealers who often have lower prices and perhaps more product choice and better quality.
"I was aware of the black market which considerably eats into our business," says Chris Lyth, owner of The Shore Cannabiz Shop in Kamloops. "There's a lot of people that still stick with their guy down the road, or they're loyal to their dispensaries because a lot of dispensaries went online, and their price chasing so the black market can offer lower prices, no tax."
Lyth says legalization got off to a rocky start and the way the government stored its weed left cannabis connoisseurs with a bad taste in their mouths.
"It didn't help that the government warehoused a lot of product that sat there for quite a while so it became old, so there's quite a bit of a myth about how dry our product is," Lyth says. "But as people are starting to purchase and consume, they start to realize it's not as bad as all the gossip has been saying."
Besides the rumour of dry weed, Lyth says loyalty is one of the biggest reasons why customers aren't choosing to shop at legal stores.
"B.C. has always been prideful on being the cannabis capital of Canada... with local growers and the connoisseurs there are here, I just think people are hesitant to switch over," Lyth says. "The problem with the whole supply line is that it's not vetted through Health Canada, no quality control, and the funds are going to support questionable sources."
Lyth points out consumers can sometimes be unaware of the illegality of their purchases, not recognizing that some sources are even 'black market.'
"A lot of people don't realize that they're buying it from a black market location," Lyth says. "They think, 'Cannabis is legal, I can see it online, I can buy it, and I can have it delivered to my house the next day. What's wrong with that?'"
One off-grid seller from the Thompson-Okanagan, who wishes to remain anonymous, says he has created a loyal customer base over a few decades of selling pot. He says the relationship he has with his customers is why they don't switch to government stores.
"This business is just like any other," he says. "People go where they feel they're getting the best deal and the best quality, and a lot of customers come to me because they like me."
The dealer says that many of his customers come to him because they don't want to purchase pot online and have it on their credit card history, or because they don't want to be seen in public buying pot. He says many of his customers are 'secret stoners' who value anonymity and come to him because they feel he is a safe, reliable source.
"When you walk into that government store, you're on camera and everything. People want to be anonymous when they're buying grass… most of them are working-class, they're not dopers, criminals or junkies, people use this for stress after working all day."
Although he has a strong customer base, he considered switching to the legal market. After learning of all the regulations, fees and the lengthy approval process, he decided otherwise.
"I feel sorry for them because they're just businessmen trying to sell some product and they're way over-regulated. Even as a black market person, I was going to open up a store and I thought, 'Is it even worth it?'"
This seller hoped to see weed decriminalized rather than legalized, as it could have opened a free market. Although he disagrees with the government restrictions, he understands the stores benefit people who may be new to the area or just starting to use marijuana.
"I'm on both sides, but for the government, it's going to take them some time to learn and get the bugs out," he says. "Government stores are good because it'll standardize price, it's good but they're just having a rough time because they don't know what they're doing yet. These stores are really good… they're great for tourists and new users, for people who are looking for their medicine."
Legal store owner Lyth is working with the Association of Canadian Cannabis Retailers, a group of private pot shop owners who are lobbying the government to create a more fruitful marijuana market. Along with reducing taxes, one of the things Lyth wants to see addressed is the ability to advertise.
"The government should educate the public, they've made very little effort to educate people on what the differences between illegal and legal cannabis are, and they've hogtied me to prohibit me from doing any advertising on my own," Lyth says. "The inability to advertise legal products has fuelled the rumours that are circulating out there that are keeping people from coming in."
Both Lyth and the black market dealer agree it will take the government a few years to work out the kinks and become the public's preferred pot retailer.
— This story was originally published on Dec. 16, 2019
---
To contact a reporter for this story, email Jenna Wheeler or call (250) 819-6089 or email the editor. You can also submit photos, videos or news tips to the newsroom and be entered to win a monthly prize draw.
We welcome your comments and opinions on our stories but play nice. We won't censor or delete comments unless they contain off-topic statements or links, unnecessary vulgarity, false facts, spam or obviously fake profiles. If you have any concerns about what you see in comments, email the editor in the link above.
News from © iNFOnews, 2019