What pot legalization will look like in Kamloops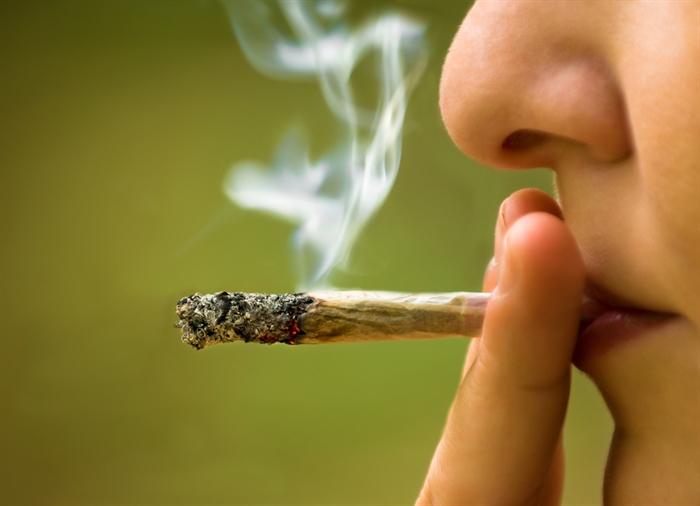 KAMLOOPS - Marijuana legalization has been on the agenda of the federal government since Prime Minister Justin Trudeau took office nearly three years ago, and it's finally getting closer to fruition.
Although non-medical cannabis isn't legal yet, that hasn't stopped dispensaries from setting up shop in cities across the province. Municipalities have been adapting to this in different ways until federal regulations surrounding the dispensaries are out.
Business licence inspector for the City of Kamloops, Dave Jones, says the city delivered a formal notice to every dispensary in the city last month, advising them to cease operations. (None of the dispensaries contacted by iNFOnews.ca last week responded to a request for comment on this story.)
"The reason for that is because… the province has advised everybody that they'll be looking after the licence process to each and anybody who sells non-medical cannabis," Jones says.
Jones says once marijuana has been legalized and federal and provincial regulations have been adopted, dispensaries will be able to apply for business licences in order to start up operations. He says the process will be somewhat similar to liquor licencing, and the province will vet applications while taking into consideration input from municipal governments and the public in those communities.
"One thing (dispensary owners) also have to know, the City of Kamloops – as with any other community – has not made any regulations about where these stores may go," he says.
Jones says staying open could be a disadvantage for dispensary owners when it comes to application time. Because regulations are not known yet, an already established dispensary could potentially have a more difficult time getting their application accepted if they're in a location which doesn't line up with new regulations.
For example, Jones says, if regulations specify that dispensaries must be a certain distance away from a school and an already established dispensary isn't far enough away, they could get their application turned down.
"For them to stay open may give them a false sense of security," Jones says. "If they put in their application and they're absolutely in the wrong spot, they're at a disadvantage."
In the same light, those dispensaries could have an unfair advantage over others who waited for regulations to come out, Jones says, especially if regulations indicate that dispensaries must be placed a certain distance away from each other.
Jones says when the time comes, there will be a "waterfall" of applications coming into the province, as well as every municipality in B.C. The waterfall has already started — last month an Alberta company announced it would be building a facility in Kamloops to grow and distribute non-medical cannabis.
The City of Kamloops and other municipalities across the country have already started having public hearings and making bylaw amendments in preparation for those applications.
The Federation of Canadian Municipalities released a guide earlier this week on what it will could like for local government once marijuana is legalized, with an emphasis on how many different departments in local government will need to come together to create regulations.
Yesterday, Kamloops residents got closer to knowing where city council would like to see potential dispensaries. In a council meeting, the city's development manager Marvin Kwiatkowski presented a motion to discuss what council would like to see when it came to the location of non-medical cannabis shops.
Council agreed on restrictions including a 150-metre buffer zone between dispensaries. In downtown Kamloops that could look like approximately one shop per block.
Rules surrounding how many dispensaries in the city, location in relation to liquor stores, and distance from schools and daycares were all top of mind during the meeting.
In discussions yesterday, council voiced concerns about too many or too few restrictions when it comes to dispensaries, as both can have ramifications.
The proposed regulations will be brought to a public hearing in the near future, to get input from residents on rules and regulations they'd like to see.
Earlier this year, council also amended its business licence bylaw to include a definition of cannabis shops, Jones says.
At this point, under federal law, only Health Canada-approved growers can distribute cannabis, and Jones says by selling or dispensing non-medical cannabis, dispensary owners coud be charged with trafficking of a controlled substance.
"Individuals think they're providing a service to medical patients and I'm not going to disagree with that but we don't want to give anyone the false impression that they're doing something legally," Jones says.
Jones estimates approximately 12 to 14 other bylaw amendments coming in once federal regulations surrounding the sale of non-medical cannabis come out.
Bylaws like smoking in a public place will likely be amended to directly address cannabis. Jones says if the City tried to step ahead and amend bylaws right now, and federal reguilations came out with different wording, they would have to start over again on those amendments.
"Between now and September, October, there's lots more information to come out from not only the province and the (federal government), but also the City of Kamloops," Jones says.
Jones says the full process could take two to three years, with the earliest for the senate's final reading of the regulations being June 9. If the reading is completed at that time, it would potentially be passed in July, which then allows each province the opportunity to fine tune their new regulations and acts.
He points out the importance of each community having their say in what they'd like to see, considering the diversity across the province.
In the City of Kamloops's business licence bylaws, a company can face fines ranging from $200 to $10,000 per day for operating without a licence. So far, Jones says, there hasn't been direction given to enforce those fines on local dispensaries, although the City does reserve the right to force closure if necessary.
Jones adds that the process would go much smoother if local governments could start with a "clean chalkboard" – meaning no established dispensaries once the application process begins.
— With files from Karen Edwards.
---
To contact a reporter for this story, email Ashley Legassic or call 250-319-7494 or email the editor. You can also submit photos, videos or news tips to the newsroom and be entered to win a monthly prize draw.
We welcome your comments and opinions on our stories but play nice. We won't censor or delete comments unless they contain off-topic statements or links, unnecessary vulgarity, false facts, spam or obviously fake profiles. If you have any concerns about what you see in comments, email the editor in the link above.
News from © iNFOnews, 2018