Is Kelowna hostile to medical marijuana?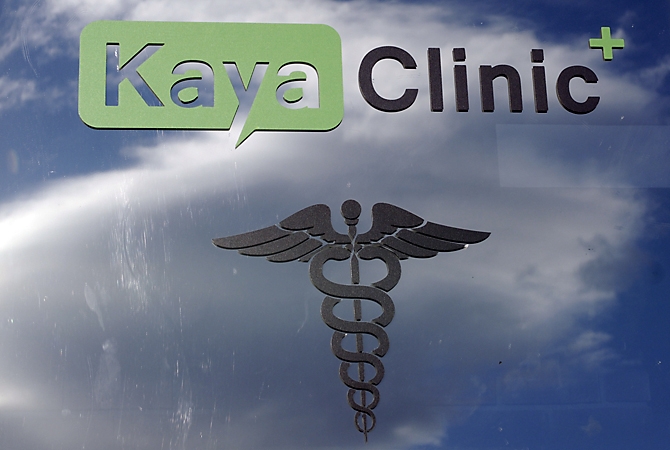 KELOWNA – The police raid of a marijuana dispensary in downtown Kelowna last week appears to be an extension of a Kelowna bias against medical marijuana facilities, sources say.
Police said they raided Kaya Clinic on Lawrence Ave. Jan. 15 based on complaints from the public, including complaints forwarded by the City of Kelowna. Inside, police found kilograms of dried marijuana as well as edible products in contravention of Federal law.
Although B.C. municipalities know it has never been legal to set up independent marijuana dispensaries either before or after the new Health Canada regulations came into effect April 1, 2014, according to Leafly.com, West Kelowna has a facility and so does Kamloops. Nanaimo has two, Victoria has three, the Vernon area has four and some 45 outlets are listed around the Lower Mainland. The last time a dispensary was raided by police in B.C. was 2011 in Burnaby following a lengthy investigation followed by three arrests.
Kaya drew the ire of the City of Kelowna before it even opened. Bylaw services manager Greg Wise said the owners got a business licence by claiming it was a retail store—no mention of being a compassion club or a dispensary. But even if they were up front about the business, Wise said the City isn't letting in any medical marijuana businesses.
"There is no official federal regulation approving compassion club operations," he says.
The city does still have one compassion club—BeKind in Rutland, which has been operating for roughly six years. But sources tell
Infonews.ca
the city has been keeping any new ones from starting up for at least two years. Two separate operators of dispensaries say they were denied business licences in Kelowna but found an opposite reaction when they relocated to other B.C. communities.
Mayor Colin Basran says while Kelowna has not sought independent legal advice about allowing medical marijuana businesses, the City is following the law.
"Anybody who needs medicinal marijuana is required to have it delivered to them through registered mail," he says. "I can't give a business licence to an organization that's doing something illegal."
They take a different view in Vernon where they have issued several business licences. Clint Kanester, bylaw manager at the City of Vernon, says they act on complaints but was only aware of one about the medical marijuana operations.
Rob Mayne, Kelowna bylaws spokesperson, says just like in Vernon, if the city received complaints about any compassion club they would be forwarded to RCMP just as they did with Kaya. Neither the City, nor the RCMP would disclose the sources of the complaints.
Cannabis activist and lawyer, Kirk Tousaw, says the City of Kelowna is bucking a huge social trend if it is actively discouraging grey market medical marijuana dispensaries from operating within the city.
"Most jurisdictions in the province have taken the approach that there is bigger fish to fry than shutting down a supplier of medical marijuana," Tousaw said. "If that's the case in Kelowna, they are going to be on the wrong side of history."
Mayor Basran however, says that is simply not the case.
"We have no opinion on which businesses get licences in Kelowna but they do have to follow the law."
To contact the reporter for this story, email Adam Proskiw at aproskiw@infotelnews.ca or call 250-718-0428. To contact the editor, email mjones@infotelnews.ca or call 250-718-2724.
News from © iNFOnews, 2015