iN420 Publishing Opens its Doors to the Cannabis Industry
iNFOnews.ca and iNFOTEL MULTIMEDIA are proud to announce that iN420 is now live, featuring stories of local entrepreneurs embracing cannabis for business!
iN420 Cannabis Education
Welcome readers! iN420 is your new cannabis 101 online news source featuring articles that inform and navigate Canada's cannabis industry. Read about local growers and retail teams bringing quality-controlled products to the community. Topics for ongoing discussions will include legislation updates, cannabis botany, growing tips and health related news. Over the next few months, look for bios on canna-cooks and their recipes, regional grow operations, and information on strains carried by Thompson-Okanagan outlets.
We will bring you the latest opinions on health-related subjects as consumers continue to search for organic solutions for pain control, anxiety and other health concerns. iN420 articles will explore the health benefits of terpenes, cannabinoids and ways to consume cannabis to exclude smoking. As consumers continue to search for THC and non-THC products for health, we will connect buyers and retailers so you can find these products locally.
For more on cannabis events, culture and education, connect with iN420 where we invite you to communicate with us to cover topics of interest and answer your questions.
Industry Professionals Benefit From iN420
Marijuana became legal in Canada for recreational consumption on October 17, 2018. Successful retailers who are granted a license to sell are now challenged with advertising policies that restrict brand recognition. As a publisher, iN420 determines to assist local cannabis retailers and growers by highlighting personal stories and research articles to throw light on this emerging industry. Our journalists write articles that express your voice through interviews and sponsored articles as we work with you to expand your audience.
Consumers researching cannabis are attracted to iN420 where relevant articles and advertising targets their needs. Businesses have the opportunity to build trust in their brand by sharing behind-the-scenes issues, budtender bios and product details. Cannabis culture, specific to the interests of Canadians remains open, molded by our new experience in legalization. Now is the time to share your voice.
Experience the power of search engine marketing with iN420, where customers connect with business. iN420's search function allows readers to find relevant information as they research local suppliers for locations, contact information and who stocks their favourite strains.
We invite you to partner with us as we move forward creating legitimate advertising space for the industry. The team at iN420 understands the challenges you face when advertising for cannabis consumption, and we look forward to representing you online. Tell the world your story.
Sponsored By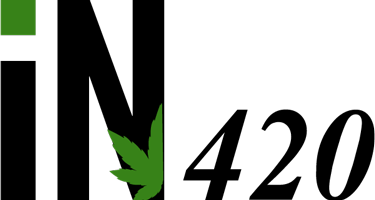 News from © iNFOnews, 2020