Consultant to oversee Kelowna pot shop licencing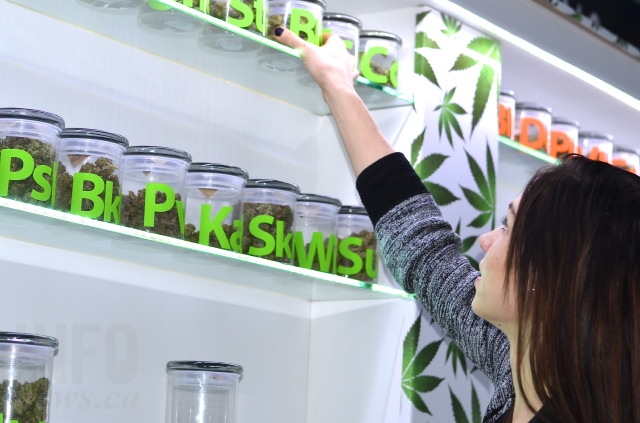 KELOWNA - The City of Kelowna plans to hire an independent outside consultant to make sure its licencing of cannabis shops is "fair and transparent," planner Ryan Smith told iNFOnews.ca today.
Smith, who is the city's Community Planning Department Manager, drafted a report that details the process for licencing the stores. It will be considered by City Council Monday.
It includes the independent position to oversee the process after councillors expressed some concerns a few months back. That position has not yet been hired but staff have talked to a number of local accounting firms who say they have qualified people available, Smith said.
"We'll probably have someone in place by the end of October, after we see how many applications come in," Smith said.
City staff have received hundreds of calls and emails about cannabis stores but Smith said he has no idea how many will apply.
"It could be 30 or it could be 300," he said.
Along with his recommendation to hire the outside contractor, Smith's report also clarifies the process itself.
Applications for the first round of consideration will be accepted between Oct. 1 and Nov. 30.
An evaluation committee will review them for completeness then give applicants two weeks to correct errors or omissions. Then the committee will evaluate each application according to a proposed points system.
First to fall by the wayside will be any who violate rules to keep their distances from schools (150 metres from elementary schools, 500 metres from middle and high schools) and certain major parks, such as City Park, Stuart Park and Ben Lee Park (150 metres).
"If they don't comply, we just won't process them at all," Smith said.
Next to feel the pinch will be people who have a history with pot shops. Each application can get a maximum of 100 points but 20 points will be automatically deducted if they owned property that allowed cannabis retail sales or if they owned or ran a cannabis related businesses contrary to city regulations.
Scoring will be based on meeting the following requirements:
• Up to 40 points for meeting zoning regulations that require the stores to be more than 150 metres from things like liquor outlets, day cares, libraries, temporary shelters and supportive housing.
• A maximum of 15 points will be awarded for explaining how they will follow provincial cannabis store security rules and adding any additional security features like lighting or signage.
• Another 10 points can be awarded for explaining how the store will fit into the neighbourhood and 10 more for a good overview of the business, such as market analysis, funding requirements, financial projections, staffing levels and how to keep minors out the store.
An application can get up to 20 points if it fully conforms to zoning regulations dealing with such things as parking, loading facilities and landscaping. No points will be awarded if any zoning variances are needed.
The final five points will be granted for correct signage with no bylaw variances.
Applications will then be sent to the rezoning process based on their scores – the higher the score, the sooner the rezoning process can begin.
If any two applications score within 5 per cent of each other, and are located less than 500 metres of each other, they will be placed in a lottery to see which application is processed first.
The recommendation is for the committee to include the City Clerk and members from the Community Planning, Bylaw, Business Licensing, Building and Permitting departments, the RCMP and Business and Entrepreneurial Development.
---
We welcome your comments and opinions on our stories but play nice. We won't censor or delete comments unless they contain off-topic statements or links, unnecessary vulgarity, false facts, spam or obviously fake profiles. If you have any concerns about what you see in comments, email the editor.
News from © iNFOnews, 2018